US, South Korea, Japan Start Sharing Intelligence on North Korea
The United States will serve as an intermediary for intelligence sharing between Japan and South Korea on North Korea.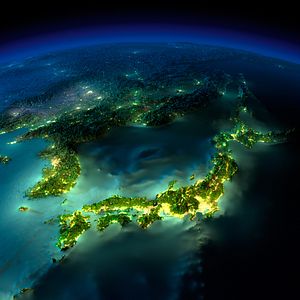 The United States, Japan, and South Korea signed a military pact that will lead to the three countries sharing intelligence and other sensitive information on North Korea's progress toward a nuclear missile as well as the state of the country's general military preparedness. The pact comes amid an exchange of heated rhetoric between the United States and North Korea over an alleged cyberattack which the U.S. government claimed was either conducted by North Korean agents or with the sponsorship of the North Korean regime against Sony Pictures Entertainment in the United States (though the accuracy of the U.S. accusation has come under doubt recently). The pact went into effect on Monday pursuant to the signing of a memorandum of understanding between representatives of the three governments late last week.
The agreement is significant for being the first that allows for direct and relatively unfettered intelligence sharing between the three countries on security threats emanating from North Korea. While the United States is treaty ally to both Japan and South Korea bilaterally, those two countries lack a similar military treaty between themselves. Although Tokyo and Seoul have their differences, particularly over the Japanese government's view of World War II-era history, the two countries cooperate on issues related to North Korea. Earlier this year, in the presence of U.S. President Barack Obama, Japanese Prime Minister Shinzo Abe and South Korean President Park Geun-hye met for the first time at the Nuclear Security Summit (NSS) in The Hague. The two countries have tried to address outstanding issues between them via director general-level talks to little success. The intelligence-sharing agreement represents an important step forward in Japan-South Korea ties. The two countries will additionally meet next week for vice ministerial-level talks in Seoul, Japan's Kyodo News reports.
According to a report by South Korea's Yonhap News, both Japan and South Korea will use the United States as an intermediary for sharing information and intelligence instead of directly doing so with one another. This provision demonstrates the continuing distance between the two Northeast Asian neighbors, even when it comes to North Korea, arguably the top immediate security concern for each country. Comments by an unidentified South Korea defense ministry official who spoke to Yonhap indicate that the intelligence-sharing consultations between the three countries are ongoing. "Going forward, [the United States, Japan, and South Korea] plan to have follow-up consultations to determine the level of information to be shared," the official said. "The discussions will be about what kind of information will be provided under what circumstances, as well as what level of information will be passed when it is given off-line."