Australia and Iran to Cooperate in Fight Against ISIS
Canberra and Tehran move closer in the fight against Sunni extremism.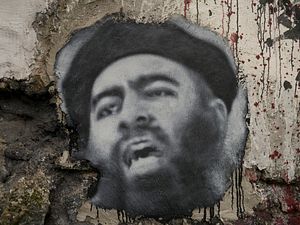 Last Sunday, Australian Foreign Minister Julie Bishop announced that Australia and Iran have agreed to an "informal arrangement" to share intelligence about Australians fighting for the Islamic State (IS) or ISIS in Iraq, BBC News reported.
"During my discussions with the national leadership here it was agreed that we could share intelligence. We discussed the opportunities to share intelligence, information on who is in Iraq — clearly we want information on Australians and they agreed that they would be prepared to share intelligence," Bishop said during a press conference in Tehran.
Around 100 Australian citizens are believed to have traveled to Iraq and Syria with the intention of joining up with Islamic State extremists. Australia already pushed for more cooperation on what Australia's foreign minister last week called the "most significant global threat at present" back in October 2014.
In December 2014,  the apparent need for some sort of intelligence cooperation became even more acute after it turned out that Iranian refugee Man Haron Monis, who took hostages in a Sydney cafe, had been wanted by Tehran as a "criminal."
Australia has sent around 500 military advisors to Iraq, including almost 200 Special Forces. The Royal Australian Air Force has also conducted multiple bombing raids against IS targets. The Iranian Revolutionary Guard Corps's Quds Force (IRGC-QF), has been instrumental in containing ISIS in Iraq, while simultaneously pursuing a sectarian agenda of its own.
For example, Gen. Qasem Soleimani of the Revolutionary Guards' Quds Force has helped co-ordinate the recent Iraqi army operation against ISIS in Tikrit and has a superb network of intelligence operatives throughout the country. Bishop notes:
They are very present in Iraq. The [Iranian] Revolutionary Guard is on the ground, they are working with the security forces. They are carrying out operations in Tikrit and elsewhere, they are all over the place.
She continued:
Iran is determined to use their resources and energy and efforts to defeat Daesh [ISIS]. They see Daesh as the most significant global threat at present, that was the way Rouhani put it to me. (…) I see practical outcomes in months ahead. I see that our intelligence agencies will have an opportunity to work much more closely.
Neither Israel nor the United States are particularly thrilled about the cooperation of a Five-Eyes alliance member with Tehran on intelligence. A U.S. State Department spokeswoman emphasized that they were not kept in the loop on Australian-Iranian discussions on this matter:
We've seen the reports and are trying to get a little more information about what that actually might look like. We just don't have a lot more details at this point.
The chairman of the Australian Iranian Community has very particular concerns, Vice News reports:
I'm very concerned if Iranian intelligence and the revolutionary guard ask for information on Iranians in Australian. The community is monitored by Iranian intelligence, in Australia and other countries, and it would be very useful for them to access information that the Australian intelligence have on the Iranian community here. Most of the people who oppose the government, who have fled, still have families in Iran. That can be used against them.
Also, Australian politician Andrew Alexander Nikolic stated back in October 2014 that "the threat of a nuclear-armed Iran would dwarf that which is posed by ISIL, whose mayhem and carnage Australia now works to suppress."