Tajikistan and China to Trade… Felons
Extradition among the region's states is common, so is torture.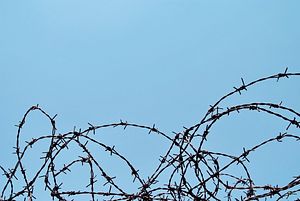 The Tajik parliament, according to RFE/RL's Tajik Service, has unanimously approved a mutual extradition agreement with China. Under the agreement, Tajikistan would trade three Chinese citizens currently serving prison terms–one on rape charges and the other two on drug trafficking charges–for 16 Tajiks currently in Chinese detention.
The 16 Tajiks, seven of whom are women, were arrested and convicted in China mostly on drug-trafficking charges. Four are currently on death row and five are serving life terms.
RFE/RL reported that before parliament debated on the agreement, Tajik Prosecutor-General Yusuf Rahmonov "urged passage in order to safeguard the rights of Tajik nationals in China and give them a chance to serve their terms in Tajik penitentiaries."
There is nothing particularly special about the bilateral agreement to exchange felons. Central Asian states frequently trade prisoners with China and Russia. None of the countries involved rank high in terms of rule of law and human rights.
Both Tajikistan and China are members of the Shanghai Cooperation Organization, which the International Federation for Human Rights (FIDH), a federation of human rights organizations, called in a 2012 report a "vehicle for human rights violations." The SCO is a political, economic and military organisation which counts Russia, China, Kazakhstan, Kyrgyzstan, Tajikistan, and Uzbekistan as members.
A 2013 Amnesty International report said virtually the same thing as the FIDH report did, except about the Commonwealth of Independent States (CIS), which is specifically comprised of former Soviet states. The CIS is decidedly a looser organization, more a symbolic association, than the SCO. The Amnesty report noted that within the CIS "it is unusual for extradition requests to be rejected as good relations and the perceived mutual interest in combating terrorism are overwhelmingly privileged over the human rights of individuals wanted for extradition."
The shuffling of prisoners is fairly common in the region. In January, Kyrgyzstan sent three Chinese citizens–two ethnic Kyrgyz and one Uyghur–back to China after they had been detained illegally crossing into the country from Xinjiang. The World Uyghur Congress says that from 2001 to 2011, Kyrgyzstan has extradited 50 Uyghurs to China. Kazakhstan, too, has extradited Uyghurs to China. Uyghurs have long fled to Central Asia in order to practice their religion more freely (in relative terms), but as China grows closer economically and politically to the region's autocratic states, the pressure to turn over Uyghurs has increased.
China isn't the only big power interested in swapping prisoners with Central Asia. Russia also does considerable two-way trade in prisoners–sending Central Asians back to the region and drawing back Russians who have fled abroad. The core criticism from human rights organizations is that prisoners sent back to Central Asia face an increased risk of torture, but China and Russia have also been accused of allowing torture in their own justice systems.