Asia-Pacific Elites Widely Linked to Leaked Panama Papers—What Next?
The biggest data leak in whistleblower history is causing shockwaves across the Asia-Pacific.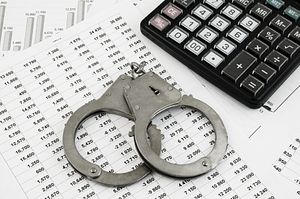 Few people had heard of Mossack Fonesca, a Panama-based law firm, until Sunday, when the International Consortium of Investigative Journalists (ICIJ), along with Sudetendeutsche Zeitung, announced that they had looked into a 2.6 terabyte leak of the company's confidential files. The leak, which is the largest in journalistic history, exposes a network of global elites that used Mossack Fonseca's services to secretly and, in some cases, illegally, move and store massive sums of wealth. ICIJ hasn't released the full trove of data just yet to the public, but what they have released is freely readable at their website. The leaked files, known as the Panama Papers, have so far implicated 140 politicians and public leaders.
Several prominent Asian leaders appear among elite figures named in the Panama papers. In China, for instance, Chinese President Xi Jinping's brother-in-law, Deng Jiagui, was named in the files. Additionally, family members of Politburo Standing Committee members Zhang Gaoli and Liu Yunshan are named as well. Given Xi Jinping's highly publicized anti-corruption campaign, which has sought to crackdown on financial malfeasance among "tigers and flies" alike (top officials and low-level party cadres), the revelations are particularly awkward. In response to the leaks, China's powerful state censors have cracked down on discussion of the Panama papers online, but not before the leaks began trending on Weibo, China's most popular microblogging site.
In India, the Indian Express, one of the ICIJ's reporting partners in the leaks, notes that more than 500 Indians were named in the leaks. Prominent Bollywood stars, including Amitabh Bachchan and Aishwarya Rai, and businessmen, including K.P. Singh, appear in the leaks. Under the Reserve Bank of India's regulations, no Indian was permitted to operate an overseas entity before 2003; in 2004, India began allowing remittances of $25,000 abroad, gradually increasing the allowed amount up to $250,000 today. As with last year's so-called Swiss leaks, which revealed that more than 1,100 wealth Indians had assets stored abroad, the Panama Papers have reignited a debate in India on "black money"—a term used to describe massive elite wealth that is thought to have been sequestered abroad, away from the government and taxation.
Other Asian elites appear in the leaked papers as well. Nawaz Sharif, the current prime minister of Pakistan, appeared in the papers, according to ICIJ. Sharif's family reportedly used four offshore companies to manage real estate holdings in the United Kingdom. Former South Korean President Roh Tae-woo's son appears among 190 South Korean individuals implicated in the leak. Malaysian Prime Minister Najib Razak's son also appears in the leaks; Najib is already mired in a corruption scandal related to alleged financial embezzlement from state development fund 1MDB. As Katie Putz recently discussed here in The Diplomat, Kazakh President Nursultan Nazarbayev's grandson Nurali Aliyev shows up in the leaks as well.
Elsewhere in Asia, the Panama Papers have spurred governments into action. In Singapore, a major regional financial hub, the government is looking into the leaked documents and beginning an inquiry. Indonesia is following suit, after several of its wealthy citizens were named in the leaks. In Australia, the government sprung into action as well, with the country's tax office investigating 800 Australian residents implicated in the leaks. New Zealand's government, meanwhile, is seeking access to the leaked documents to begin its investigation. On Tuesday, New Zealand Prime Minister John Key defended the country's regime on foreign trust regulation; New Zealand has been cited as a tax haven by by the ICJ, a charge Key strongly denied.
One of the debates in Asia and around the world as governments, regulators, and private groups look into the individuals implicated in the leaks is the question of separating legal and upright activity from more nefarious financial activities. The use of offshore shell companies, while generally understood to be associated with money laundering, tax evasion, and the financing of terror and other illicit activities, has several legal applications. Lawyers representing several Indian individuals and institutions implicated in the leaks have sought to claim that their clients' use of Mossack Fonseca's services were perfectly legal.
Despite their protests, the Panama Papers don't bode well for many of the implicated elites; the leaks, for instance, include a memo from a partner at the firm noteing that "[n]inety-five per cent of our work coincidentally consists in selling vehicles to avoid taxes." Asia's developing and emerging economies, in particular, struggle with the corruption and governance—problems that can be worsened by wealthy elites using offshore entities to hide wealth. Transparency International's 2015 Corruption Perceptions Index highlights high levels of public sector corruption in many of the Asian states who've had several prominent figures named in the recent leaks.
What will be most interesting as the ICIJ and others report on the 2.6 terabyte leak is the details of how the world's elites employ creative financial plumbing for illegal purposes, including tax evasion. That public sector corruption exists in much of the world—certainly in Asia—isn't the headline news here. The bigger story is that these leaks will offer insight into a system that has often allowed the wealthy and powerful to renege on their national obligations. (This isn't without international security ramification as well; reporting shows that Mossack Fonseca worked with individuals and entities linked to North Korea's nuclear program.)
Reporting and investigation into the biggest leak in journalistic history will continue for months and years. In May 2016, the ICIJ has said that it will release a full list of companies and individuals that appear in the leaks. Meanwhile, governments in Asia and elsewhere are beginning their own investigations into what could be multiple decades of financial malfeasance.
Hold on to your hats everyone. We're just getting started here.