Taliban Announce New Leader After Mullah Mansour's Death
Mawlawi Haibatullah Akhundzada will succeed Mullah Akhtar Mohammad Mansour as the Taliban's leader.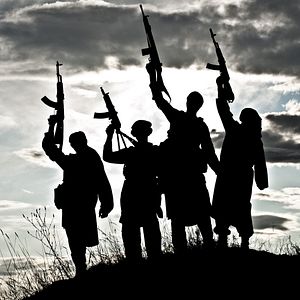 Four days after the United States announced it had killed Mullah Akhtar Mohammad Mansour, the leader of the Taliban, the group has announced a new leader.
Mawlawi Haibatullah Akhundzada, a former deputy to Mansour, has stepped up as the Taliban's new leader, according to a statement released by the group.
"With heavy heart, but full belief in Allah's will, the Islamic Emirate of Afghanistan announces that the Commander of the Faithful Mullah Akhtar Mohammad Mansour was martyred in an American invading and evil forces' drone strike on Saturday," the Taliban noted in a statement.
The Taliban added that the group's leadership council in Quetta, the Quetta Shura, has pledged its allegiance to new leader Akhundzada. Akhundzada had been named as a successor to Mansour when false reports regarding the former Taliban's leader's death had surfaced in late-November and December 2015.
Akhundzada is not as well-known as some of the other contenders who could have succeeded Mansour. Like many in the Taliban's senior ranks, he's thought to hail from Kandahar and belongs to the Noorzai tribe. Bill Roggio, at the Long War Journal, notes that Akhundzada has a reputation as a religious scholar, if not as a military tactician.
As the group's new leader, Akhundzada will be flanked by two other senior Taliban leaders who were possible contenders as Mansour's replacement. Mullah Mohammad Yacub—son of Mullah Omar, the Taliban's leader for more than two decades before Mansour—and Sirajuddin Haqqani, leader of the Haqqani network, will serve as deputies to Akhundzada.
Under Mansour, Haibatullah was positioned parallel to Sirajuddin Haqqani as a deputy and largely oversaw the group's religious affairs. Haqqani, meanwhile, has been responsible for the Taliban's tactical operations, including planning attacks against the Afghan government. The Afghan government held Haqqani responsible for planning the April 19 bombing in Kabul, killing 71 and wounding more than 350 people.
Mullah Manan, Mullah Omar's brother and the Taliban's shadow governor for the southern Afghan province of Helmand, was reportedly killed in an airstrike early on Tuesday, further weakening the group's senior leadership.