The Deceptively Simple Reason Australia Picked the Shortfin Barracuda
Did Australia go with DCNS to keep the SSN option open?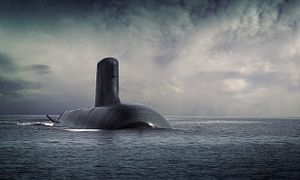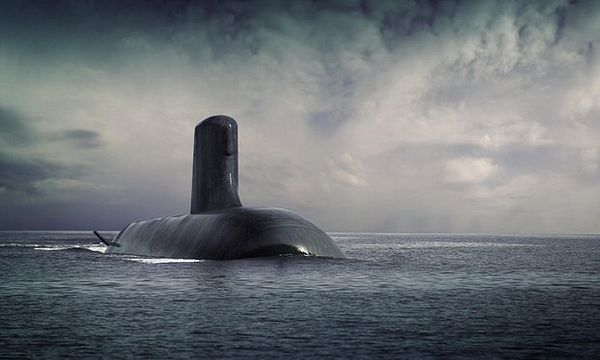 We've had quite a bit on these pages on Australia's recent decision to award French consortium DCNS its $50 billion Collins-class replacement submarine contract. Malcolm Turnbull made the announcement last week. DCNS' Shortfin Barracuda offering beat out Germany's Type 216 and Japan's Soryu-class offerings for the deal, which is Australia's biggest ever defense deal. My colleague Franz-Stefan Gady had a particularly thorough rundown of the reasons–political and technological–that DCNS triumphed where the other two bidders failed.
While the reasons Franz outlined all no doubt played a role in Australia's evaluation of the Shortfin Barracuda against its two competitors, a critical detail has emerged in a recent report that reveals the deceptively simple reason why the Type 216 and Soryu never really had a chance. On Sunday, a report in the Australian Financial Review noted that while nuclear marine propulsion for Australian attack submarines is a politically untenable position for the government in Canberra today, the Turnbull government wants to keep its options open. The design, development, and construction of the new submarines could take well over a decade and political attitudes could change considerably in that time. Leaving the nuclear option open was a serious consideration for the Turnbull government.
That may have been an area where DCNS had a particularly appealing offering. The French Navy's incoming Barracuda-class submarines are nuclear attack subs (SSN). The Shortfin variant on offer for the Australian Navy will see a conversion of the propulsion system to a conventional diesel electric bid. Of course, should an SSN become politically viable for Australian needs in the future, converting the Shortfin Barracuda's propulsion system back would be viable. With the diesel-electric Soryu and Type 216, this is option is effectively closed off without significant research and development.
According to a report in the Australian Financial Review citing Australian officials with knowledge of the submarine project, "Cabinet ministers and defence officials have already discussed the possibility of switching from diesel engines to nuclear power part-way through the construction contract." With DCNS and the Australian government heading into contract negotiations over the next months–possibly into 2017–we'll likely learn more about just what options Australia is looking to keep open.
Nuclear propulsion for submarines has unique advantages over the diesel electric option, chief among which is the effective endless amount of time a nuclear sub can remain submerged. (Nuclear submarine endurance is limited by sailor endurance). Diesel-electric submarines are considerably cheaper, but, even with advanced air independent propulsion (AIP) systems, they need to eventually resurface. Nuclear- and diesel-electric propulsions have a range of other advantages and drawbacks, but these are some of the main considerations.
While public opinion is one barrier for Australian SSNs–between 35 and 50 percent of Australians surveyed at various times between 2006 and 2009 supported nuclear power more generally–there are institutional shortcomings. For example, as Australian Defense Minister Marise Payne has noted "Australia does not have the qualified personnel, experience, infrastructure, training facilities and regulatory systems required to design, construct, operate and maintain a fleet of nuclear-powered submarines." With the Shortfin Barracuda, Australia could eventually get nuclear-powered boats, but it's not clear if that'll make sense without the defense-industrial, bureaucratic, and institutional experience necessary to operate an advanced SSN fleet.
Bonus: Franz-Stefan Gady, Prashanth Parameswaran, and I discussed the Australian future submarine deal on last week's podcast. Do listen.