Why Japan Lost the Bid to Build Australia's New Subs
How did the onetime frontrunner fail in its bid to build Australia's next-generation submarine?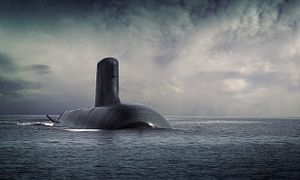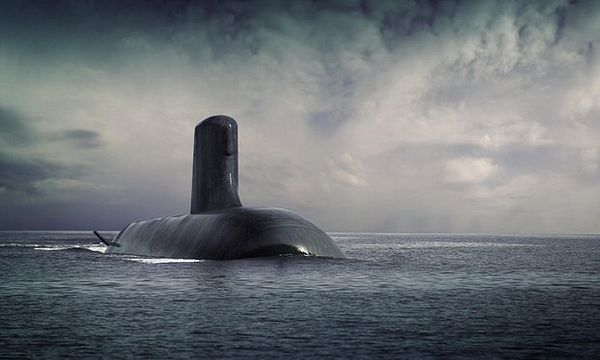 Japan, the onetime frontrunner for a $50 billion ($38.8 billion) contract to build Australia's new submarine fleet in partnership with Australian industry under the so-called SEA 1000 Future Submarine Programme, failed in its bid to assemble the boats.
Australian Prime Minister Malcolm Turnbull announced yesterday that French shipbuilder Direction des Constructions Navales Services (DCNS) will be awarded the contract–Australia's largest defense deal ever– to build 12 Shortfin Barracuda Block 1A  subs, a diesel-electric derivative of DCNS' Barracuda-class nuclear attack submarine, for the Royal Australian Navy.
Japan's Minister of Defense Gen Nakatani appeared bewildered over Australia's decision yesterday. "We will ask Australia to explain why they didn't pick our design," he said, according to Reuters.
Japan with its 4,000-ton Soryu-class diesel-electric attack stealth submarine fitted with a new lithium-ion battery propulsion system was long considered to be both the Australian government's and analysts' favorite pick.
Why the dramatic reversal of fortune for Japan's defense industry?
Like with any large defense deal, the reasons for picking the military hardware of one country over that of another are manifold and not only confined to technical and military considerations, but are also subject to political and geostrategic calculi.
There are five major reasons why France won.
First, Japan heavily betted on the close relationship between Japanese Prime Minister Shinzo Abe and former Australian Prime Minister Tony Abbott, who purportedly promised Tokyo a sweetheart deal in which the submarines would be domestically constructed in Japan in order to bolster the Australia-Japan strategic relationship–and ultimately lost. It was only reluctantly that Abbott eventually agreed to a competitive evaluation process in February 2015 inviting, next to Mitsubishi Heavy Industries (MHI) and Kawasaki Shipbuilding Corporation (KSC), French shipbuilder DCNS and the German company ThyssenKrupp AG (TKMS) to compete.
Once Abbott was ousted from power, Japan was merely one of three bidders and no longer received the political support it was accustomed to from the new Australian government under Malcolm Turnbull and had to revamp its strategy to win the bid. Japanese defense industry representatives were simply outmaneuvered by their French and German counterparts. Australia's Senate Economics Legislation References Committee already rejected the Soryu-class as a suitable Collins-class replacement option once before in November 2014.
Second, picking DCNS over the MHI and KSC—both Japanese shipmakers building the Soryu-class boats—is also politically more opportune for Malcolm Turnbull at this stage. Australians are likely to head to the polls on July 2 in federal elections, in what is predicted to be a tight race between the governing Liberal-National Coalition and the Australian Labor Party. During the press conference yesterday, Turnbull said that the 12 submarines in their entirety (save some specialized parts) will be built in Adelaide, the capital city of South Australia and home base of the Australian Submarine Corporation (ASC).
South Australia is facing deindustrialization with the state's last auto plant to be shut down at the end of 2016. As a consequence, creating new jobs will be vital for the Liberal-National Coalition to retain seats in the state and the decision to go with DCNS, according to Turnbull, will create more than 2,800 jobs. "Australian built, Australian jobs, Australian steel, here right where we stand," he emphasized. DCNS purportedly agreed that all major work on the submarines will be done in Adelaide using domestic materials. Japan, however, initially was reluctant to build the submarines in Australia, given Tokyo's general reluctance to transfer sensitive military technology abroad. Japan softened its stance on this issue over the last few months, but, as I have written previously, somewhat unconvincingly.
Third, Japan's defense industry was not enthusiastic about selling Soryu-class submarines overseas. The two companies producing the submarine, MHI and KSC, currently have only the capacity to meet the domestic demand for submarines. Overall, the Japan Maritime Self-Defense Force plans to induct a total of 11 Soryu-class submarines by 2020. As of now, seven Soryu-class subs have been commissioned.  Due to the Japanese defense industries inexperience in dealing with international clients, there was also a growing concern in Australia that this could lead to a work culture clash, which would make collaboration on the project unnecessarily difficult.
Also, as The Diplomat reported previously, Japan still lacks experience in selling its military hardware including transferring sensitive defense technology to another country. Furthermore, "the Australian Defense Department appears concerned that any deal signed with Japan could be negated by the powerful Japanese bureaucracy, which allegedly [according to defense department sources] also showed 'less enthusiasm (…) for the deal and that would undo it in the long run'" as I wrote last week.
Fourth, the United States has tacitly been supporting the Japanese bid, but recently signaled Turnbull that its opposition to a potential European submarine supplier has plummeted. "Quiet U.S. pressure to opt for the Japanese submarines–U.S. officials allegedly indicated that the United States would not allow its most advanced weapons systems to be installed on European-made subs–has also apparently been dropped. U.S. President Barack Obama made it clear to Prime Minister Malcolm Turnbull that the submarine deal was a sovereign issue of Australia and that the selection of France or Germany would not in any way affect the Australia-U.S. alliance," I wrote last week.
Given that the Australian evaluation team and an expert advisory panel included senior former U.S. Navy officers, it is fair to assume that the U.S. Navy will allow its submarine systems, including a tactical control system, a Raytheon combat system (if selected), as well as weapons systems (e.g., Mark-48 torpedoes, Harpoon anti-ship missiles and Tomahawk cruise missiles) to be installed on the Shortfin Barracuda Block 1A  subs.
Fifth, while it is difficult to assess any submarine bid on an unclassified level, there is a fair argument to be made that the new Barracuda-class better meets Australia's needs than the Japanese stealth submarines, although it remains to be seen how difficult a swap from nuclear power to a conventional system will be for DCNS. "This decision was driven by DCNS's ability to best meet all of our unique capability requirements," said Malcom Turnbull and Australia's Minister for Defense Marine Payne in a joint statement published yesterday.
"These included superior sensor performance and stealth characteristics, as well as range and endurance similar to the Collins Class submarine. The Government's considerations also included cost, schedule, program execution, through-life support and Australian industry involvement."  DCNS has built more than 100 submarines for nine different navies and its ships are sailing on all five oceans–a major advantage over Japan, which has no submarine export experience.
There were a number of very specific technical requirements outlined by the Australian government as I reported previously:
The requirements outlined in the bid including a 4,000-ton displacement, a range and endurance similar to the Collins-class submarines, sensor performance and stealth abilities better than the Collins, and a combat system and heavyweight torpedo developed jointly by the U.S. and Australia as the preferred combat system and armament, makes an off-the-shelf solution not an option.
As I outlined before, the Australian submariner community remained skeptical of the Soryu-class submarines throughout the bidding process:
Among other things, they point out that on average Japanese subs are constructed to last for around 19 years, whereas the Australian governments expects at least a 30-year active service life span. The Japanese boats also have much less accommodation space than Collins-class submarines.
Additional objections where raised over the shorter patrol range of the Soryu-class sub in comparison to the current Collins-class and the Soryu's lower transit speed. (Japan did issue a report claiming that concerns over the submarine's limited cruising range were unfounded.) Furthermore, I explained: "[A]nother concern is the integration of a U.S. combat system and weapons (Mk 48 Mod 7 CBASS heavyweight torpedoes) into the Japanese hull."
There has also been repeated safety concern over the use of advanced lithium-ion batteries. A former submarine engineer explained last week: "In the life of 100,000 [lithium-ion] cells and a fleet of 12 submarines there is likely to be a failure that cannot be stopped or controlled, with a catastrophic outcome. The Boeing 787 battery fires and the burning of the U.S. Navy's Advanced Seal Delivery System are reminders that contemporary lithium-ion is not yet safe enough for submarines."
It is important to understand that yesterday's announcement was just a statement in principle and did not include the signing of a contract. The next few months will be crucial in figuring out the particulars including detailed technical specifications, construction schedules, technology transfer agreements, and what parts of the sub will in fact be build in Australia.
The botched bidding process was an important lesson for Japan. Its defense industry apparently still has a long way to go after lifting a self-imposed weapons export ban in April 2014, to become a major player in the global arms market. Given that the only customer of Japan's defense industry has been its own government, it is not surprising that Japanese defense contractors lack experience in marketing, technology transfers or that they shrug off opportunities to expand their business abroad.