India Approves New 'Strategic Partnership' Defense Manufacturing Policy
The new policy will open up considerable space for private sector enterprises in the defense sector.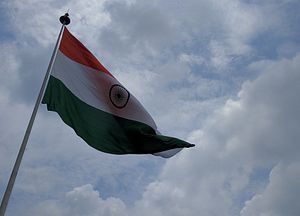 On Saturday, India's Defense Acquisition Council (DAC), chaired by Defense Minister Arun Jaitley, approved and finalized a new policy that will allow private firms to enter into agreements as "strategic partners" with non-Indian original equipment manufacturers (OEMs) for certain types of systems. These would include single-engine fighter jets, helicopters, submarines, and armored vehicles.
The policy is expected to support the Indian government's 'Make in India' initiative, something Indian Prime Minister Narendra Modi has long emphasized. Originally spearheaded by former Indian Defense Minister Manohar Parrikar, the policy had been mooted as early as 2014.
Following the DAC's approval, the policy will need approval from India's Cabinet Committee on Security. Nitin A. Gokhale notes that the "strategic partners" under the new policy will be able to compete for fighter and helicopter tenders, but Indian public sector firms will be able to compete for submarine and armored vehicle contracts.
At its core, this reform is designed to enable a more dynamic and efficient defense industrial base in India. India's defense sector has long been maligned for sluggish public sector performers, who are prone to cost overruns and delays.
The policy does have perceived shortcomings, however. As Ajai Shukla explains, the new policy will require private sector "strategic partners" to work with non-Indian OEMs in joint ventures, which could lead to unfavorable risk-sharing for Indian firms.
On the flipside, the policy is likely to be perceived positively outside of India in a manner similar to the Modi government's early move in 2014 to open up the defense sector foreign direct investment ceiling to 49 percent.
India is the world's largest importer of defense equipment. According to the Stockholm International Peace Research Institute (SIPRI), India was the world's largest importer of weapons between 2012 and 2016, with its imports increasing by 43 percent between that period and 2007 and 2011.
New Delhi's indigenization and short-term security needs have led to competing priorities where defense deals with external OEMs and governments are bogged down in lengthy and complex negotiations over offset clauses, technology transfer agreements, and other vexing issues.
While the new "strategic partners" policy won't solve these issues overnight, it will considerably loosen up the defense industrial space in India, making room for new private sector players.