Does Kazakhstan's New Law on Revoking Citizenship Matter?
International law frowns on creating stateless persons, but Astana's irritating exiles can afford to buy new passports.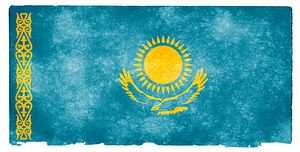 As expected, Kazakh President Nursultan Nazarbayev signed into law a bill that allows the government to strip Kazakhs convicted of a range of crimes — mostly terrorism and security-related — of their citizenship.
According to Akipress, the new law stipulates that Kazakhs could lose their citizenship for "organizing or joining terrorist organizations, posing threat to Kazakhstan's vitally important interests, genocide, separatism, and/or plotting assassination of the president."
The law is ostensibly targeted at Kazakhs who have left the country to join extremist groups, particularly in Syria, and prevent their return to Kazakhstan. But the breadth of the law's terms — for example, the inclusion of "separatism" and however "vitally important interests" is interpreted — make it difficult to not see the law potentially applied to exiled opposition figures.
Kazakh Prime Minister Bakytzhan Sagintayev was quoted by Xinhua in April, pushing back on the allegation that the law was politically motivated. "It's not connected with any political issue. We want people who participate in terrorist activities not to have an opportunity to return to Kazakhstan to spread their ideology," he said.
A cynic may question whether the legal change really matters at all.
If the underlying political goal is to make life difficult for exiled oppositionists — a cancelled passport, for example, makes international travel technically impossible — there are workarounds already available and being utilized by Astana's Most Wanted. For example, the booming business of citizenships-for-sale.
In a report earlier this year on a pair of fugitive Kazakh oligarchs — namely Viktor Khrapunov, Mukhtar Ablyazov, and their relatives — McClatchy included a fascinating detail about Viktor's son and Ablyazov's daughter, who happen to be married. The two "were appointed to unusual diplomatic posts representing the Central African Republic at the U.N. Mission in Geneva."
A source tied to the Central African Republic, granted anonymity, said the couple had been appointed by former ruler Francois Bozizé before he was toppled and fled his troubled nation in 2013. Through a land acquisition the couple obtained dual citizenship in the Caribbean haven of St. Vincent and the Grenadines.

"Due to refusal of Kazakhstan to renew passports of the family, we were forced to apply through legal process to obtain secondary citizenships in order to exercise our rights to travel," said Ilyas Khrapunov.
The issue of so-called citizenship by investment or economic citizenship programs are controversial in many of the Caribbean states that provide or have considered such programs. Interestingly, St. Vincent and the Grenadines does not appear to have an official program like St. Kitts and Nevis does. Indeed, the island nation's Prime Minister, Dr. Ralph Gonsalves, commented with disdain in January about economic citizenship programs, saying that citizenship "is not a commodity for sale."
When interviewed by the West Indies News Network, regional broadcaster Jerry George, however, commented that "There is no official programme in St Vincent of citizenship by investment but the prime minister (Gonsalves) feels he has a right to give passports to whom he wants to give passports to."
Bringing this back to Central Asia, if Astana's overt goal is to deprive terrorists of their citizenship — as I wrote earlier this year when the bill was mooted — it's problematic in the eyes of international law which takes issue with making a person (any person) stateless. If Astana's covert goal is to deprive exiled oligarchs and oppositions of their Kazakh passports, it may not matter at all. According to a 2016 IMF report, citizenship in Dominica costs $100,000 and comes with no residency requirement.
The real losers aren't terrorists (who may not care if Astana disowns them), or oligarchs (who can afford to buy new citizenship), but those who have been charged with crimes like separatism who don't have vast stashes of cash. Of course, we'll have to see if and when this newly available punishment option is deployed at all. In the end, Kazakhstan is following a number of other regional states, but also countries around the world, which establish the potential for revocation of citizenship but rarely follow through with issuing the penalty.