UK Court Slaps Huge Fine on Khrapunov in BTA Case
Ilyas Khrapunov is hit with a $500 million fine for allegedly aiding Mukhtar Ablyazov's reported embezzlement.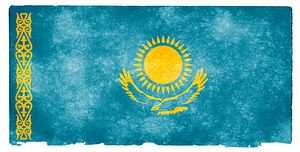 The U.K. High Court slapped a $500 million fine for damages and interests on Ilyas Khrapunov for allegedly helping Mukhtar Ablyazov, one of the main opposition figures in Kazakhstan, to embezzle funds from the bank he previously owned.
The sentence represents a small victory for BTA Bank and Kazakhstan's government, which have tried for years to bring to justice both Ablyazov and Viktor Khrapunov, Ilyas' father and ex-mayor of Almaty, Kazakhstan's largest city.
BTA Bank, once one of the largest banks in Kazakhstan, brought up charges against Ilyas Khrapunov, who was sentenced in absentia. Khrapunov and his lawyers, in fact, claimed that traveling to the U.K. would have exposed him to potential extradition to Russia or Kazakhstan. The judge, however, dismissed the claim. In March, the Khrapunov defense argued that given the client's residence in Switzerland, the English courts had no jurisdiction over him. The court said that the Lugano Convention allowed the trial to continue in the U.K., "where the harmful event occurred."
Over the years, BTA has secured judgments for around $4.6 billion, which are part of the funds allegedly embezzled by Ablyazov before he fled Kazakhstan in 2009. The full claim of BTA amounts to around $6 billion. In 2010, the High Court imposed a worldwide freezing order and required Ablyazov to unveil his assets. After failing to comply with these orders, in 2011 Ablyazov was held in contempt of court and sentenced to a 22-month prison term, which he avoided by fleeing the country.
So far, however, BTA was able to recover only a small portion of the embezzled funds. Embezzlement charges have been brought up in courts in Almaty, London, Paris, Los Angeles, and New York.
Ilyas Khrapunov hired an English accountant to circumvent a freezing order against Ablyazov's attempt to extract funds from his former bank. The accountant was well-known among the intermediaries using offshore companies to hide capital transfers. BTA argued in court that the Khrapunov family bought three flats in Trump SoHo for $3.1 million through shell companies. According to OCCRP, links between Donald Trump associates and the Khrapunovs run deep.
Ilyas' father Viktor and mother Leila feature on Kazakhstan's most wanted list. They were accused in February of embezzling around $300 million between 1997 and 2004, while Viktor served as mayor of Almaty. In September 2007, Ilyas married Madina Ablyazova, Mukhtar's daughter. Soon after, his family fled Kazakhstan, just before the authorities raised corruption allegations against him. They settled in Switzerland and are still subject to an Interpol Red Notice.
Although it is unclear if and when it will be paid, the beneficiary of the Khrapunov fine will be BTA Bank, currently owned by Kenes Rakishev, son-in-law of Imangali Tasmagambetov, Kazakh ambassador to Moscow and one of the president's top aides. Rakishev, for his part, is among the top-ten richest people in Kazakhstan. His investments helped spiral the three-year process that led to Halyk Bank's takeover of Kazkommertsbank (now Qazkom). Rakishev said he now only wants to recover assets, not pursue a political battle.
"This ruling from the British High Court is a significant step towards recovering more than $6 billion embezzled by Mr. Ablyazov and his co-conspirators," Rakishev told Newsweek.
Yet, the political ramifications of the case are clear. Ablyazov, freed after a prison sentence in France, remains one of the most vocal political opponents to President Nursultan Nazarbayev. In turn, Nazarbayev and his government unleashed all possible legal and PR firepower to bring him and his associates to justice in Kazakhstan. In September, a former Swiss MP was accused of taking a bribe to file an enquiry regarding Khrapunov's frauds in 2014.
The blurred lines between business and politics in Kazakhstan have kept the case nationally relevant for a decade now. As long as Ablyazov and Khrapunov continue to fight back, the battle is likely to continue.