Cambodia: Past, Present, and Future
A conversation with Rob Carmichael.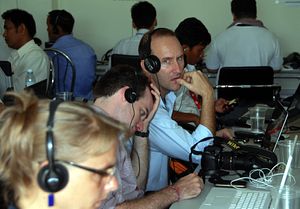 Luke Hunt of The Diplomat interviews Rob Carmichael, former editor of the Phnom Penh Post and author of When Clouds Fall from the Sky, about his decade-long experience in Cambodia and a political landscape that is shaping up for another election.
At issue is China's reach, the youth vote, the health of Prime Minister Hun Sen, and whether the ruling Cambodian People's Party can measure up to expectations of an electorate rapidly normalizing after a 30-year war.
Carmichael, who is leaving Cambodia, and Hunt also cover the recent commune elections, the Khmer Rouge tribunal, and other major headlines along with some of the more pressing problems confronting journalists working in Cambodia today.
Luke Hunt can be followed on Twitter @lukeanthonyhunt