New Philippines Radar System Spotlights US-ASEAN Maritime Security
A new system transferred by Washington highlights its continued focus on enhancing regional maritime security in Southeast Asia.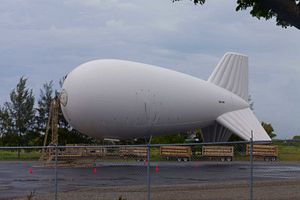 Last week, the United States formally transferred a new radar system to the Philippines. While the transfer is just the latest in a series of ongoing activities by the two sides that are continuing across the security realm, it also highlights Washington's continuing efforts to strengthen maritime domain awareness among Southeast Asian states in spite of lingering challenges.
As I have noted before, though the Philippines had long been belittled as one of Asia's weakest militaries and Washington's laggard alliance, under the Obama administration it had begun to cement its place not just as a valuable bilateral ally, but as a critical part of wider U.S. Asia policy as a key location for America's military presence; an exemplar of bilateral and multilateral partnering; and an upholder of international principles (See: "Why the Philippines is Critical to the US Rebalance to Asia").
To be sure, some of the progress made has slowed and has been complicated by the rise of President Rodrigo Duterte, who is prone to anti-American outbursts and has tried to forge an unconventional "independent foreign policy" seeking to move the Philippines away from its traditional reliance on the United States and towards other major powers like China and Russia (See: "Recalibrating US-Philippine Alliance Under Duterte"). Despite all this, most day-to-day U.S.-Philippine defense cooperation has largely continued on some aspects like maritime security and in fact advanced in others such as counterterrorism, especially following the ongoing Marawi crisis that first erupted in May (See: "Battle for Marawi Exposes Philippines' Military Intelligence Crisis").
On maritime security, despite the weakening of the Philippines' South China Sea position (which I've explored in detail, including here and here) as Duterte seeks a broader accommodation with China as well as the cancellation of downgrading of some engagements, important U.S. assistance to Manila has continued, with notable developments including bilateral naval interactions focused on the Sulu-Sulawesi Seas (See: "What's With the New US-Philippines Sulu-Sea Patrols Under Duterte?").
In that sense, it was no surprise that on August 22, Colonel Ernest C. Lee, the chief of the Joint U.S. Military Assistance Group in the Philippines, formally transferred a new 28M Class Tethered Aerostat Radar System (TARS) to the Flag officer in Command of the Philippine Navy (PN) Vice Admiral Joseph Ronald S. Mercado in a turnover ceremony at the Naval Education and Training Command (NETC) in Zambales.
The 28M Class TARS, the U.S. Embassy in Manila noted, is a self-sustained, rapidly deployable, unmanned lighter-than-air platform which can rise to 5,000 feet while tethered by a single cable. The Embassy added that TARS, which includes a weather station that provides telemetry data, will contribute to enhancing the maritime intelligence surveillance and reconnaissance (ISR) capabilities by effectively detecting maritime and air traffic within the country's coastal waters using censors and also for humanitarian assistance and disaster response (HADR) operations.
But the significance of the move should be understood not just in terms of much-needed boosts for the PN, but also Washington's wider efforts to build up maritime security capabilities of Southeast Asian states. Under the Obama administration, one key move along these lines was the Southeast Asia Maritime Security Initiative (MSI), where Washington would work with ASEAN states to improve their ability to detect, understand, react to, and share information about air and maritime activity in the South China Sea, eventually leading to a common and regularly updated picture so nations concerned are on the same page, creating a so-called common operating picture (COP) (See: "America's New Maritime Security Initiative for Southeast Asia").
As the embassy statement noted, the U.S. donation of this radar system to the Philippines came from MSI, which had already been allocated initial funding under the Obama administration. To be sure, as I have noted previously, MSI is only one example – though a particularly promising one –of U.S. capacity-building efforts in the subregion, and its exact future remains unclear under the new Trump administration. Nonetheless, developments like this highlight the enduring importance of U.S. collaboration with Southeast Asian states in the maritime realm in the face of challenges in this domain, including China's continued assertiveness.