A Death and a Question: What Does The Future Hold for Uzbekistan's Political Prisoners?
Murod Juraev, 65, was released in 2015 after 21 years in prison. His death underscores the continued issue of political prisoners in Uzbekistan.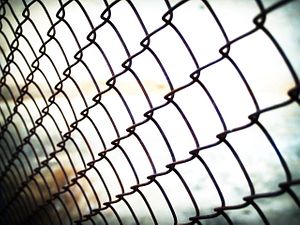 Two years after his release from prison, after serving 21 years on what human rights advocates say were political grounds, Murod Juraev passed away at the age of 65 in Tashkent.
Juraev was one of the world's longest-serving political prisoners, and his release came less than two weeks after then-U.S. Secretary of State John Kerry's visit to the country.
In 2015, I wrote about Juraev's release, recounting his imprisonment:
A former parliamentarian, Juraev was a member of the now-banned political party, Erk (Freedom). In 1994 he was arrested in Kazakhstan and extradited to Uzbekistan. The next year he was convicted of several crimes, including "high treason," "conspiracy with a purpose of seizure of power," and "calls for violent overthrow of constitutional order or forcible violation of the unity of the territory of the Republic of Uzbekistan."
Juraev's original sentence of 12 years was extended four times, in 2004, 2006, 2009, and 2012, for "violation of prison rules." The "violations" were usually absurd, such as "incorrectly peeling carrots." Each extension came shortly before he was scheduled to be released, underscoring just how much then-Uzbek President Islam Karimov feared setting a committed democrat free.
A 2014 report detailing torture in Uzbekistan, Human Rights Watch wrote that Juraev was "badly in need of medical attention":
Juraev's wife met with him in October 2013 and told a rights activist that he has lost all of his teeth, has trouble eating, suffers from constant headaches and stomach pain, and experiences periodic numbness in his right arm. Juraev also experiences high blood pressure that causes him to lose consciousness. Moreover, in spite of his poor health, he is subjected to daily heavy labor by working in a brick factory and complains of severe lower-back pain…"
According to RFE/RL, Juraev was planning to travel to Germany for medical treatment. The International Partnership for Human Rights said that Juraev had received permission in early October from the Uzbek authorities to travel abroad for spinal surgery but his health deteriorated before he could leave for treatment.
Uzbekistan still requires citizens to obtain an exit visa in order to travel to a country outside of the Commonwealth of Independent States. In August 2017, Uzbek President Shavkat Mirziyoyev issued a decree which included the abolition of the exit visa system as of January 1, 2019.
After news of Juraev's death became public, the U.S. Ambassador to Uzbekistan, Pamela Spratlen, tweeted, "A bright light for change with integrity has gone out. Deepest sympathies to Mr. Juraev's family and friends." Steve Swerdlow, a Human Rights Watch researcher, tweeted, "The world lost a giant today–a fighter for justice, imprisoned in #Uzbekistan for 21 long years simply for daring to be a democrat. He was someone I was proud to know, and call a friend. Someone whose courage I aspire to. Rest In Peace."
Juraev's death highlights the continued salience of not only the political prisoner issue in Uzbekistan, but issues of torture and ultimately of redress.
As the Mirziyoyev administration draws optimistic coverage for its brotherly diplomatic endeavors with the neighbors and positive economic moves — currency reform and the lifting of foreign exchange restrictions, for example — progress on human rights has been much more muted and haphazard.
While there have been some high-profile releases, and thousands have been taken off security blacklists, many more political prisoners remain behind bars, human rights groups say. If and how the Uzbek government plans to reassess those sitting in its prisons is an important question to ask.
A further important question is about what happens after a political prisoner is released. As numerous reports over the years have indicated, torture is a rampant problem in Uzbekistan and the effects of torture linger long after the bruises have faded. Men like Juraev leave jail broken.
Indeed, two high-profile releases early in Mirziyoyev's tenure have been of old men with serious health problems. Bobomurod Razzakov, 65, a human rights defender sentence to four years in 2013 was released in October 2016. Freedom Now, a U.S.-based NGO focused on advocating for prisoners of conscience, said Razzakov's release was the "first clemency after the death of President Islam Karimov on September 2." According to Human Rights Watch's 2016 World Report chapter of Uzbekistan, Razzakov was released "on medical grounds" a year early, and that evidence suggested he had been "seriously ill-treated and denied appropriate medical care in prison."
Another high-profile released prisoner, 72-year-old Samandar Kukanov, had been in jail since 1993. His sentence had been extended by three years in October 2016, but a month later the authorities reversed course and let him go. Like Razzakov, Kukanov was reportedly subject to torture and was "seriously ill at the time of his release."
Release prevents these men from dying behind bars, but as was Juraev's case, it does not return to them the lives they lost in prison.