From Bad to Worse: Press Freedom in Eurasia Continues to Decline
Uzbekistan is the only Central Asian country to see improvement, but it's still near the bottom of the rankings.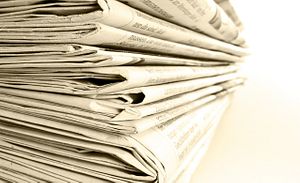 Surprising no one, the states of the former Soviet Union, plus Turkey, are leading the global decline in press freedoms. In the latest World Press Freedom Index, released April 25 by media watchdog Reporters Without Borders (RSF), nearly two-thirds of the Eurasian region's countries landed near or below the 150th position in the index
RSF's World Press Freedom Index is an annual ranking of 180 countries. RSF bases scores on a range of criteria: pluralism, media independence, environment and self-censorship, legislative framework, transparency, and infrastructure. A seventh category — abuses — is also factored in, an effort to balance states with tightly controlled media environments against those which are particularly dangerous for journalists. State control of media is one thing, the killing or imprisonment of journalists are another.
Given Russia and Turkey's political and social influence on the rest of the region, their declining press freedom has widespread impact. "Press freedom in Russia and Turkey has sunk to levels that are without precedent in more than three decades," RSF says.
A decade ago, Turkey came in at 102nd — the 2018 index places Turkey at 157th, down two spots from last year. Russia's position at 148th has not changed RSF says because of the overall decline in press freedom worldwide. If a static ranking is indicative of a decline merely in step with the rest of the world, those which have dropped spots are leading the pack in rolling back press freedoms.
Kyrgyzstan's fall — nine places to 98th — is the region's largest drop. But Bishkek remains in the color-coded "problematic" category while Tajikistan, at 149th, sits squarely in the "bad" category. Kazakhstan, down one spot in 2018 to 158, sits just above the cutoff for the "very bad" group which houses Uzbekistan at 165th and Turkmenistan at 178th.
As in other regional ranking lists (like Freedom House's Nations in Transit report), Uzbekistan is the only country in the region to see its overall placement improve — by four spots. But if one sorts the index by abuse score alone, Uzbekistan sits in the bottom five with only Mexico, Eritrea, Syria and China with worse scores. RSF recognizes Tashkent's release of imprisoned journalists like Muhammad Bekjanov, who had been in jail for 18 years, and notes that "the trend has accelerated since the start of 2018, after the period covered by this Index, but much remains to be done."
RSF, like many regional observers (myself included), views the Bobomurod Abdullaev trial as a test. Other tests abound to bring Uzbekistan out of the media black hole into which it sunk under Karimov. The rising activity of Uzbek media outlets (as pointed out by VOA Uzbek's Navbahor Imamova) would be augmented by greater independence and legislative action to protect the activities of journalists. Issues like self-censorship will be difficult to overcome as it entails rewiring not only the government's relationship to media but how individuals on both sides view the activities and motivations of the other. Uzbekistan has a long way to go, and as the RSF Index reveals, it is walking against the current.