Viewing the Inter-Korea Summit from Australia
Given Australia's economic interests in Northeast Asia, how does Canberra view the Inter-Korea summit?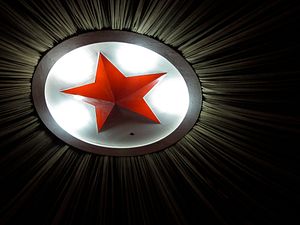 The recently held Inter-Korea summit seems to have created some progress towards a peace treaty, and the potential for the nuclear disarmament of North Korea. While the countries of the immediate region and United States are deemed to have the most a stake in a less hostile posture on the Korean peninsula, Australia also has a significant interest in the development of greater trust and cooperation between the two Koreas. The Diplomat spoke to Dr. Jay Song, Senior Lecturer in Korean Studies at the Asia Institute of the University of Melbourne, about the relationship between Australia and the two Koreas.
Given that Australia's economic interests are heavily invested in Northeast Asia (three of the country's four largest trading partners) Canberra should view developments at the summit positively. Is there any significant influence the Australian government can have on regional stability to defend these interests? Can Australia only react to events?
Australia is surprisingly not ambitious in getting more involved in trust building, peace settlement and the denuclearization processes that the current South Korean government is trying to establish on the Korean peninsula. Regional security and stability is significantly important for Australian business and investment. South Korea is Australia's third largest export market for its goods and services, the total of $22.7 billion in 2016-17. People to people relations have been growing over the years. According to the 2016 census, 123,000 to 180,000 Koreans live in Australia.
Australia fought in the 1950-53 Korean war against North Korea and China and lost 339 soldiers. It was one of the 16 foreign armed forces that fought alongside South Korea. Australia may see itself as not having direct or significant influence over the Korean peninsula, but it can play more proactive roles for peace-building, nuclear non-proliferation and respect for human rights, given the common strategic interests and democratic values that Australia and South Korea share. And this is especially so in 2018.
In his comments concerning the summit, Prime Minister Malcolm Turnbull seemed to give greater credit to U.S. President Donald Trump than South Korean President Moon Jae-in for bringing the parties together. Why is that?
Both Prime Minister Malcolm Turnbull and Foreign Minister Julie Bishop gave credit to U.S. President Donald Trump for the latest inter-Korean Summit on April 27. Bishop said in an interview with Fairfax that it was Trump's maximum pressure that made the North Korean leader Kim Jong-un come to the table. One can say it's good alliance management. Australia prioritizes ANZUS over bilateral relations with South Korea and therefore sees the U.S. far more strategically important than it does South Korea. There was little recognition of South Korean President Moon's efforts to hold the third inter-Korean summit and to maintain the channels for further negotiations with the United States. The lack of recognition of an important regional partner and fellow middle power shows no long-term vision or independent policy towards the future of the two Koreas, and from that of the United States.
There has been a growing security relationship between Canberra and Seoul over the past decade. Last October saw the third meeting of respective Foreign and Defense Ministers, and there is now annual strategic and defense dialogues between the two countries. The two countries also now conduct the biennial naval exercises.  Is this security relationship primarily focused on concerns about North Korea, or does it have wider goals?
The Australia-South Korea 2+2 dialogues are more than about North Korea. The themes are around the broader schemes of the changing regional order, the rise of China, and balancing with the United States. The detailed discussions include peacekeeping, counter-piracy, joint military training, and cyber security. There are many areas these two middle powers can work together.
Australia ended its bilateral relations with the DPRK in 2008, is there now a potential for diplomatic relations to be restored? Or will Australia remain cautious?
The current coalition government is cautiously looking at the developments in the Korean peninsula and is unlikely to reach out to Pyongyang to restore the relationship.
It'll be a lost opportunity for Australia not to think more strategically about its relations with the two Koreas, but also with the United States. At a minimum, Australia can support and acknowledge South Korea's efforts at peace making and trust building. Furthermore, Australia can do what the U.S. cannot do or may fail at the upcoming Kim-Trump summit: having direct channels of communications with and in Pyongyang. Australia has experiences of having the North Korean Embassy in Canberra set up and close down, not once but twice. When it comes to difficult and delicate times, information and communication is key.
How is Australia viewed by North Korea? Is the country seen simply as an arm of U.S. foreign policy, or is there a more distinct understanding of the country in Pyongyang?
Australia was hardly a target in North Korean propaganda until recently when Prime Minister Turnbull gave a black check to the U.S. military option if the latter is attacked by North Korea. In April 2017, Pyongyang criticized Australian policy for "blindly and zealously toeing the US line" and threatened us with a nuclear strike. A few months later, North Korea sent a letter to the Australian Embassy in Jakarta, telling Australia how bad Trump was. This year sets a totally different scene where summits take place and the talks on a peace treaty and denuclearisation develop in high speed. Australia should be more attentive to this new development and quick to engage with the positive forces driving this peace process.