Facebook's Plan to Enter China Is Doomed to Fail
It's not just a question of censorship; many Chinese government policies would work against Facebook.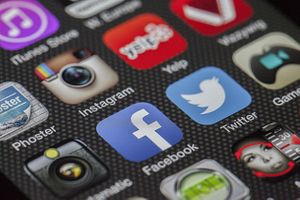 In July, Facebook quickly withdrew its pending subsidiary in the province of Zhejiang, China. The social media giant, along with Google, Twitter, and Instagram (which is also owned by Facebook), is eager to reach China's potential audience of 731 million internet users, but it has been blocked in the mainland for almost 10 years. The subsidiary aimed to establish a new innovation hub as well as finally dip a toe in the Chinese market, but Facebook's plan to enter China is doomed to fail.
This is not the first time Facebook has attempted to have a piece of the pie. In 2017, Facebook quietly authorized the release of a Chinese-version photo-sharing app. This app, renamed Colorful Balloons, shares the design and function of Facebook's Moments app. It went on Apple's app store largely unnoticed, but it was soon taken down as it did not seem to have any approval from the Cyberspace Administration of China (CAC). Facebook declined to comment on its affiliation, but some news articles indicated the app was the company's first try to break into the China market.
Facebook is still trying, but it needs to understand it will be particularly difficult for it to survive in China.
First of all, Facebook can be easily substituted in China. Chinese apps, including social media services like WeChat, are much more popular and useful in China. For many Chinese, WeChat is not only a communication platform but also a digital wallet. The app is akin to a blend of messaging, social media, and mobile payment, and ordinary people find it impossible to imagine life without it. WeChat's innovations — particularly its app-within-an-app model — make other apps like Facebook seem rather basic in comparison.
However, one thing that has been largely denounced about WeChat is self-censorship. All apps and online services in China are required to only provide censored and politically benign information. However, Chinese users seem quite indifferent about that feature. The censorship in China fosters an environment where citizens do not demand open information in the first place. In an ill-informed country like China, Facebook does not have a comparative advantage for its openness.
Second, the current policy climate for foreign internet companies in China is not ideal. The Chinese government has been publicly supporting domestic tech start-ups in all ways. The development of foreign-invested companies is restricted by many state policies in China — companies are forced to transfer technology, create joint ventures, lower market prices, and even aid homegrown players.
The best solution for foreign companies is to find a local partner, allowing it to have a majority stake, and take the surveillance off the overseas headquarters. In 2016, the ride-hailing company Uber gave up a costly battle and eventually sold its Chinese business to a homegrown rival, Didi Chuxing. This strategy might also work for Facebook, but it will be challenging to find partners in an already-saturated and complex market of social media services.
More broadly, China has strengthened its internet regulations under President Xi Jinping. Chinese citizens who wish to gain access to Facebook must tunnel in using a technology tool known as a Virtual Private Network (VPN). But a number of VPNs have been removed from app stores or shut down since last year. Following with a new cyber law that went into effect on June 1, 2017, the government appeared to improve its "Great Firewall," shielding politically sensitive content and the sources of various other content from the public. Even if Facebook is permitted to run an innovation center in Zhejiang, it is unlikely to be allowed to operate its main communication platform in China. The nation-wide internet crackdown will continue to stall Facebook's progress to change the company's status in China.
Last but not least, China's increasing cybersecurity awareness is also a problem for Facebook. The move comes in the aftermath of Edward Snowden's exposure of a massive U.S. cyberespionage program called PRISM. As part of its national security planning, China has been enhancing its cyber defense systems, delisting a number of U.S. tech companies from state procurement. In April, Facebook admitted its mistake in allowing a data leak of up to 87 million users to Cambridge Analytica, a firm working for the Trump presidential campaign. The credibility of the company is facing a crisis at home and abroad. Because of the concern that Facebook could be a vehicle for cyberespionage, the Chinese government will continue exclude the company from its domestic market.
Former employees of Facebook revealed that the company secretly developed a censorship tool, in hopes of winning support from China's internet watchdogs. Facebook had worked on blocking sensitive content for countries such as Russia, Pakistan, and Turkey before, but this new development would even prevent certain content from appearing in feeds. This invention sounds very appealing to Chinese officials. However, that doesn't change the fact that the company's very presence in China would pose an incisive political question — how much internet control and surveillance is the Chinese government willing to reduce? The answer is none.
According to a report from the McKinsey Global Institute, China currently accounts for about 42 percent of the global e-commerce market. That makes China an increasingly vital place to be for tech companies like Facebook, but keen market competition and strict regulations will keep it at arm's length. Facebook has long upheld its core mission statement, "make the world more open and connected," but it may find impossible to live up to that in China.
Chuzi Xiao holds an M.A. in International Affairs from the Elliott School of International Affairs, George Washington University. She was a research intern at the Asia Society Policy Institute. Her research mainly focuses on security and defense issues in Asia.