Social Media Manipulation of Public Opinion in Korean Elections
KBS recently began publishing articles describing how South Korea political parties have manipulated public opinion with social media.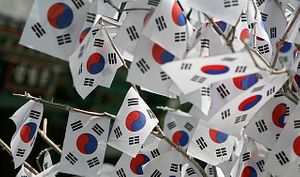 South Korea has been rocked by numerous political scandals. All former presidents have been suspected of corruption, Park Geun-hye was impeached and imprisoned, and Lee Myung-bak allegedly manipulated the stock market. One scandal that had long been suspected but never proven was the manipulation of public opinion in the 2012 presidential election.
However, the Korean Broadcasting Service (KBS) recently began publishing articles describing how both the Saenuri Party (now the main opposition Liberty Korea Party) and the Minjoo Party (the precursor for the current leading party) manipulated public opinion during the 2012 elections. Couple this with the National Intelligence Service (NIS) also manipulating public opinion in 2012, and the current Druking scandal, and the consolidation of democratic values during campaigning is demonstrably not ingrained in South Korean politics.
NIS Manipulation
In 2013, South Korea's spy agency admitted to conducting an illegal crusade in 2012 to manipulate the public to support to the Saenuri Party. This rigging revolved around an online smear campaign aimed at the presidential candidate Moon Jae-in, including the NIS creating as many as 30 teams "comprising officials and internet-savvy citizens to upload posts in support of conservative politicians for two years in the run-up to the 2012 presidential vote." These teams posted pro-government comments on social networking services (SNS) and news sites. They also labeled the opposition as a pro-North Korea party that would disrupt state affairs.
One example was the South Korea police alleging that Kim Ha Young, who worked for the NIS, posted numerous articles and votes related to politically sensitive topics on the Today Humor website. Kim had set up multiple IDs and made 288 clicks supporting or opposing articles related to the Jeju-do Naval Base and the Four Major Rivers Project.
Partisan SNS Manipulation of Public Opinion
The 2012 presidential election was called the first "SNS election" in South Korean history, with Twitter receiving the most attention. Nonetheless, both political camps campaigned illegally on Twitter, trying to manipulate public opinion. The KBS reporting team identified 900 million Korean language tweets from July-December 2012. They found that the two parties were found to have used computer programs to post on Twitter, with both using automated programs to send out multiple tweets.
Seo Yeong-min reports that the Minjoo Party used programs like TweetDeck to auto retweet. During a Saenuri Party campaign rally in Gwanghwamun an anti-Saenuri tweet was tweeted simultaneously by five users. Initially this appeared to be various users tweeting instantaneously, but further analysis confirmed it was spread by an automated program. Ko Young-jin, an SNS analyst, noted that you cannot make these tweets simultaneously, but you can systematize it using machines.
KBS analyzed the 900 million tweets and found that 13 accounts showed activity during this time. These accounts were traced and three were found to belong to members within the Minjoo Party camp. One user was interviewed by KBS and admitted to using the TweetDeck to send out automated messages.  
The Saenuri Party was also involved in automated tweeting, using a program called "Tweeter for Android." An organization named the Sogang Right Forum, which had close links to the Saenuri Party, used a macro program system to send out messages. This included a message that discredited Moon and commended a NIS female employee who was involved in a different scandal. This message was retweeted 1,495 times on Twitter, with all accounts using the same twitter app.
Professor Park Cheol-wan, former Saenuri Party presidential campaign digital advisor, was the first to discuss these tweets. Park said that if you look at the timeline you can describe it as a retweet bot, as there are only retweets. Instead "Tweeter for Android," a secret macro program that disguised itself as a popular commercial program, and was used to automate the posting of messages.
Go Young-jin, a SNS analyst at the Cyram, stated that if you use this macro program you can tweet the same message on different accounts almost simultaneously. KBS identified 2,866 messages that were distributed in this manner, with all the accounts being used from August 2012 and disappearing the day before the presidential election.
Members of the Sogang Right Forum were mobilized to start accounts, as KBS found within big data. KBS notes that some of those involved in manipulating public opinion worked in an official capacity in the election camp and joined the Blue House staff after the election, and Professor Park noted that members involved in manipulation case came from the core of the Saenuri Party camp.
Druking
Ongoing issues of manipulating the public via online and social media continue. One example is the 2017 Druking scandal. Druking is the online pseudonym of a blogger who allegedly interfered with public opinion during the 2017 South Korean presidential election. Kim Kyoung-soo, a Minjoo Party lawmaker, allegedly conspired with Druking to manipulate "comments in online news articles to benefit the DP, between October 2016 and early this year."
According to the Dong-a Ilbo, Druking was the manager of an online community called Kyunginsun, and encouraged members of the group to post comments supporting Moon Jae-in. Kyunginsun was also alleged to have backed a campaign for actors to post multiple negative public sentiments toward Moon's opponent Ahn Cheol-soo when Ahn began to overtake Moon in the polls. Ahn has claimed to have reported this during the campaign but it was never made public. The Druking scandal spreads further to other members of the Korean political elites. One of these people was Kim Kyung-soo, a member of the Together Democratic Party (TDP). Kim has denied his involvement in the scandal, but the Asan Institute of Policy Studies points out that the investigators have confirmed the evidence Kim exchanged messages with Druking. The Blue House in turn quickly stated that they hoped for a full and fair investigation. This launched a special investigation which was launched on June 27 after the National Assembly passed a bill to investigate the alleged rigging of national opinion in online news comments.
The special group assigned to the Druking case revealed they had wrapped up their investigation on Sunday, and would no longer be investigating, with the result released this week. The investigation team concluded that Kim Kyoung-soo, a key aide to Moon Jae-in, "conspired with an influential blogger to manipulate online comments to help then liberal candidate Moon in the lead up to the snap presidential election last May."
The Future
South Korea has shown how democracy can be done, and it appears they have started a war to stamp out further manipulation. The Korea Communications Commission (KCC) and the Korea Internet and Security Agency (KISA) have ramped up efforts targeting social media and web pages. This includes moves to limit illegal election campaign tactics through the use of fake online accounts. The Korean tech giants have also joined in. Naver, for example, has banned automated software, including macro programs. The KCC has also stated that if online platforms fail to cooperate they will face investigations and shut downs.
The parliamentary elections in April were largely scandal free, indicating these steps could be working. Parties will always try and gain an advantage. But hopefully these measures will lead to less manipulation of the public in the future.  
Dylan Stent is a PhD candidate in the School of History, Philosophy, Political Science and International Relations at Victoria University of Wellington. His study focuses on foreign and national security, diplomacy, and nationalism on the Korean Peninsula