Asia's Elections: Market Moving or More of the Same?
Predicting the economic impact of polls in Thailand, Indonesia, India, Australia, and more.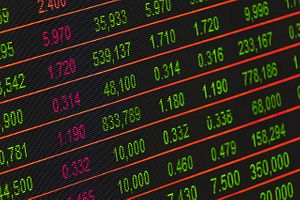 Asia's democracies face testing times in 2019, with more than 2 billion voters set to decide on the leadership of some of the world's biggest economies. Amid a deteriorating economic outlook, will voters' choices move markets or will it be more of the same?
Thailand: Uncertainties Persist
Thailand was first off the bat, with its March 24 election giving Thais their first taste of democracy in almost five years.
Markets welcomed the initial results that pointed toward pro-military forces retaining power, with the Thai baht posting the region's strongest gain in an apparent vote for continuity.
Yet with subsequent disputes to the results following allegations of widespread vote rigging, analysts have warned of a continued period of uncertainty ahead of the official results due May 9.
"The election has been accompanied by allegations of vote-rigging by the military, and means that even if the military are eventually able to form a government, it will lack legitimacy in the eyes of many voters. This in turn will increase the risk of unrest," said Gareth Leather, senior Asia economist, Capital Economics.
"Another outbreak of protests and violent conflict, similar to those observed in 2010 and 2014, would deal a significant blow to the economy."
Leather said Thailand's tourism industry, which accounts for 18 percent of gross domestic product (GDP), could be hardest hit, along with business and consumer confidence.
Even if peace is maintained, the economist said Thailand faced a drag from weaker global growth and high household debt that could crimp spending.
The London-based consultancy sees Thailand's GDP growth cooling from 4.1 percent in 2018 to 3 percent this year, "the worst performance since the military coup in 2014." This compares to consensus forecasts for GDP growth of around 3.5 percent, and the Bank of Thailand's forecast for a 3.8 percent expansion.
A spreading drought has also sparked warnings of lower agricultural output, which accounts for around 9 percent of GDP and a third of total employment.
ANZ Research has predicted that Thai stocks could "react positively in the aftermath of the polls as long as relative political calm prevails."
Yet a government with a parliamentary minority "could trigger a negative reaction amid concerns about stability and legislative gridlock," the Australian bank's economists said.
Indonesia: Jokowi Rally?
Meanwhile, polls are narrowing ahead of Indonesia's April 17 presidential and legislative elections, with incumbent Indonesian President Joko "Jokowi" Widodo facing a rematch against his 2014 opponent, retired general Prabowo Subianto.
A Jokowi win is expected to result in an extended rally for Asia's best performing stockmarket over the past decade. However, with the latest poll showing the president's lead shrinking, an upset win for Subianto could shock investors in Southeast Asia's largest economy.
Indonesian stocks have rallied in the six months before and after every election after direct presidential polls began, according to MUFG Bank's Sook Mei Leong, with less impact on the currency and bonds.
However, strategist John Rachmat warns of a 5 percent drop in the Jakarta Composite Index should Subianto pull off an upset, followed by a downtrend "for the next five years."
Jokowi likely will "maintain a focus on infrastructure development, investment climate improvement, manufacturing sector development and job creation," according to ANZ Research.
In contrast, Subianto has vowed tax cuts as well as pushing economic nationalism, including potentially reviewing Chinese investments.
"Another five-year term for Jokowi would probably lead to some more welcome progress on simplifying the business environment and a further increase in infrastructure spending," Capital Economics says.
"However, he is likely to continue to shy away from moves to free up the rigid labor market, which we have long identified as crucial if Indonesia is to nurture a competitive manufacturing sector."
Jokowi has overseen a steady economic expansion, with GDP growth of around 5 percent exceeding regional peers Malaysia and Thailand, albeit below his 7 percent target.
Capital Economics expects GDP growth in the world's 16th-largest economy to maintain its current pace of around 5 percent over the next couple of years, amid expected softening export growth and tight monetary policy.
India: Modi Momentum
The race to lead the world's largest democracy has officially begun, with India's 900 million eligible voters to decide whether Prime Minister Narendra Modi gains a second five-year term in the election running through May 19.
In the last national elections held in 2014, Modi's Bharatiya Janata Party (BJP) won a 52 percent majority of seats, the first time in 30 years that a single party had secured a majority.
Yet opinion polls have slipped for Modi, with his approval rating dropping from 65 percent in 2017 to 46 percent in January – his lowest rating since gaining office.
While Modi is still favored to win re-election, analysts suggest the BJP could slip to between 30 and 40 percent of the total, increasing the importance of its allies in the National Democratic Alliance (NDA).
Modi's main challenger, the Indian National Congress party led by Rahul Gandhi, has gained momentum with recent victories. Congress won state polls last year in former BJP bastions of Chhattisgarh, Madhya Pradesh, and Rajasthan and has gained ground on the BJP.
Modi has won praise from analysts for economic reforms including demonetization and a goods and services tax, but both proved controversial with voters due to their disruptive impacts.
Economists argue that more reform is needed to lift incomes in India. For example, farmers account for half its workforce of 520 million people, yet the agricultural sector comprises only 15 percent of GDP.
Nevertheless, "a win for the ruling BJP-led NDA coalition will be taken positively by markets, signaling policy continuity," ANZ Research said.
Victory for Modi could also "provide space to re-energize his reform agenda after a lackluster 2018," Capital Economics argues.
For financial markets, the Indian rupee "becomes less volatile after results are declared," while Indian stocks tend to rally "after one or two months after the results," according to ANZ Research.
Australia: May Day
Down Under, Australians will head to the polls on May 18 with the center-right Coalition government trailing the center-left opposition Labor party.
Installed in an internal party coup last August, Australian Prime Minister Scott Morrison has the odds stacked against him with voters apparently tiring of leadership tensions that saw the ousting of his elected predecessor, Malcolm Turnbull.
Yet a well-received federal budget that forecast a surplus for the first time since the global financial crisis has given the Coalition a poll bounce, while Morrison has consistently rated ahead of Labor leader Bill Shorten as voters' preferred prime minister.
"We live in the best country in the world," Morrison said in announcing the election. "But to secure your future, the road ahead depends on a strong economy. And that's why there is so much at stake at this election."
Morrison has pledged to continue the nation's record-beating economic growth streak that has seen the "Lucky Country" avoid recession since the early 1990s.
In contrast, Labor has pledged to boost education and health care spending along with protecting the environment, while announcing higher taxes on investors to fund its spending promises.
Both parties have pledged tax cuts for lower to middle income workers, amid sluggish wages growth and rising household costs, particularly electricity prices.
"To Labor's credit, they have released key policy well in advance of an election," Royal Bank of Canada's Su-Lin Ong told Bloomberg News. "But there is a view that a number of those measures will be negative for the economy at a time when clearly growth is disappointing and underwhelming."
A housing market downturn in Australia's major cities of Sydney and Melbourne along with sluggish consumer spending has sparked fears that the good times may be coming to an end.
"We believe that GDP growth in Australia will fall well below potential this year as the housing downturn bites. That means that unemployment will soon start to rise again and underlying inflation will remain well below the lower end of the Reserve Bank of Australia's [RBA's] 2 to 3 percent target band," Capital Economics said.
"We therefore expect the RBA to lower interest rates by 75 [basis points] by the middle of next year. Combined with falling commodity prices and slumping stock markets, that should contribute to a further weakening of the Australian dollar."
For financial markets, Labor's long-expected poll victory is expected to see relatively little reaction, with investors already planning ahead for policy changes.
Elsewhere in Asia, the Philippines will hold midterm elections on May 13, which although not affecting the Southeast Asian nation's leadership could influence the next presidential poll in the world's 38th largest economy.
In addition, Japan, the world's third-largest economy, will hold upper house elections in July, with Japanese Prime Minister Shinzo Abe facing more challenging economic conditions ahead of the planned hike in consumption tax.
As election fever grips Asia, investors will be hoping the results do not disrupt the region's position as the world's economic growth engine amid an increasingly gloomy global outlook. For financial markets, certainty looks harder to achieve than ever.