Asia's Prize Winners From the Year of the Pig
Bestowing end-of-the-year accolades to Asian economies.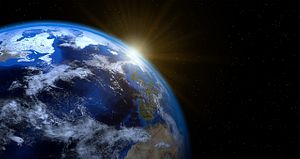 Santa Claus might only be a commercial icon in Asia, but there is no reason to spare the presents. In the spirit of the festive season, once again Pacific Money is glad to dispense gifts to the good, the bad, and the ugly from another year of mixed fortunes for the region.
The Party Pooper Prize: Narendra Modi
The Grinch might have stolen Christmas, but Indian Prime Minister Narendra Modi ruined Asia's trade party by walking away from the Regional Comprehensive Economic Partnership (RCEP).
Faced with tough reforms, Modi took the easy option and the rest of the region is still trying to pick up the pieces after planning to get the RCEP deal done this year. However, the real loser will be India itself, with Asia's third-largest economy now sitting outside both the 15-nation RCEP and the 11-member Trans-Pacific Partnership (known as the Comprehensive and Progressive Agreement for Trans-Pacific Partnership).
With India included as the 16th member, RCEP would encompass around a third of global gross domestic product (GDP) and half the world's population, laying claim to the title of the world's biggest free trade pact. Now, it will compete with the TPP as yet another Asian trading agreement, but one that could have been so much better.
At home too, Modi's controversial citizenship reforms have fanned the flames of ethnic tensions, while the economy has underperformed its potential as a regional powerhouse.
The Unstoppable Force Meets an Immovable Object Prize: Xi Jinping
Hong Kong's protesters appear to resemble an unstoppable force, but Chinese President Xi Jinping has shown no sign of kowtowing to their demands despite months of protests that have plunged the Chinese territory into recession. The "president for life" has also faced growing international pressure over the communist regime's crackdown on Uyghur Muslims.
Meanwhile, Xi has faced a softening economy hit with the blunt instrument of tariff hikes by U.S. President Donald Trump, together with domestic headwinds including rising debt levels and slowing property construction.
Yet again though, the Chinese leader has shown little sign of blinking first, only agreeing to a "phase one" trade deal that appears to have temporarily placated Trump and nervous financial markets without giving too much away.
Can Xi maintain his stance in the face of continued pressure at home and abroad? Only time will tell but the Chinese ruler appears to have the upper hand for now.
The Steven Bradbury Prize: Shinzo Abe
Like infamous gold-medal winning speed skater Steven Bradbury, Japanese Prime Minister Shinzo Abe has edged out competitors who kept falling over, becoming in November the nation's longest prime minister after ruling for 2,887 days.
And with an apparent lack of credible successors, Abe's term may yet well extend beyond 2021, despite proclamations to the contrary.
The veteran Liberal Democratic Party (LDP) leader succeeded in stimulating an economy that was sinking fast under the weight of debt and deflation. While inflation is still below the Bank of Japan's official 2 percent target, the deflationary spiral has been averted, corporate profits have soared, and wages have started rising again. Importantly too, recession has been avoided despite the impact of another consumption tax hike.
Whether Abe can keep the world's third-largest economy moving forward in the face of a graying population and external pressures is yet to be seen. The LDP veteran has also yet to achieve his long-touted goal of amending Japan's pacifist constitution to reflect reality, despite having controlled both houses of parliament for much of his tenure.
The Pox on All Their Houses Award: Moon Jae-in
South Korean President Moon Jae-in has overseen the nation's weakest economic performance since the global financial crisis, while becoming entangled in a bitter historical row with Japan that has damaged the nation's vital semiconductor industry.
Only a last-minute intervention saw an intelligence-sharing agreement continue with Japan, amid lobbying by Washington to maintain the pact amid the threat from North Korea.
The Japan dispute followed a bitter row with China, South Korea's major trading partner, over the installation of U.S. anti-missile systems that sparked economic retaliation by Beijing.
While there are signs that Japan ties may be improving in the face of Pyongyang's intransigence, Moon's plans for strong and inclusive economic growth have faltered despite various fiscal stimulus and welfare programs aimed at reviving domestic demand. The appointment of businessman-turned-politician Chung Sye-kyun as prime minister might not be enough to revive Moon's fortunes ahead of April's general election.
"The ice is melting… but spring has not yet arrived," a Chinese academic described the recent China-South Korea détente. With North Korea upping the ante on missile tests, Moon has plenty on his plate for 2020.
The How Good Is Australia Prize: Scott Morrison
"How good are Australians!" remarked Liberal party leader Scott Morrison after his May election triumph.
However, while Australians were happy to re-elect the conservative Morrison-led government in the face of a tax-and-spend Labor opponent, the political honeymoon may soon be over.
Slowing economic growth has seen the central bank slash official interest rates to record lows, with economists speculating that quantitative easing may be next on the agenda in 2020. While the Morrison government has touted its success in delivering a budget surplus, the nation's first in a decade, slowing wages growth and weak consumer spending may make it a rarity.
In December, a spate of wildfires that made Sydney's pollution levels worse than New Delhi put the spotlight on the government's environmental policies. With even popular sporting matches such as cricket canceled, Morrison's ill-judged move to take a family holiday in Hawaii amid the crisis put the government on the defensive.
Fortunately for Morrison, his electoral success and weak opposition should allow him to ignore critics, particularly if the "Lucky Country" continues its world-beating economic winning streak of 28 years without a recession.
The Keep Your Friends Close and Enemies Closer Prize: Joko Widodo
Indonesian President Joko Widodo could not be accused of being vindictive. In what critics called "a dark day for human rights," the Indonesian leader known as Jokowi appointed as his defense minister his former election rival, Prabowo Subianto.
Despite being part of a longstanding Indonesian tradition of embracing rather than marginalizing rivals, the appointment sparked criticism at home and abroad. Some analysts saw the former general's appointment as ending any prospect of further liberal reforms, with many pointing to Subianto's military record, where he was accused of orchestrating the kidnapping and torture of anti-government activists.
Jokowi also suffered a backlash over planned amendments to the penal code that would criminalize criticizing the government and court system, a potentially authoritarian move in the world's largest Muslim democracy.
And with weak global demand, slower credit growth and subdued prices for Indonesia's key commodity exports, Jokowi faces economic pressures that could prove challenging to his plans to make Indonesia a $7 trillion economy by 2045.
Dishonorable Mentions
Santa's sack has room for plenty more gifts, however. Other Asian leaders unlikely to get their Christmas wish list delivered include:
Myanmar's de factor leader Aung San Suu Kyi, a former democracy icon, for continuing to defend the indefensible concerning charges of genocide over the military's actions against the Rohingya Muslims;
Cambodian Prime Minister Hun Sen, for arresting and detaining former opposition party members and activists and banning independent media in what was described by Human Rights Watch as "a downward spiral on human rights";
Hong Kong Chief Executive Carrie Lam, for turning a tin ear to critics of an extradition bill, with her eventual back down failing to pacify pro-democracy protests that have tipped the economy into recession.
Who will get Santa's gifts in 2020, Asia's Year of the Rat? Judging by this year's prize-winners, there appears to be no shortage of contenders.
In the meantime, season's greetings and our very best wishes to all readers for a happy and prosperous New Year.