Russia Completes Delivery of Second S-400 Regiment to China
Delivery of the second Russian-made S-400 air defense system regiment to China has reportedly been completed.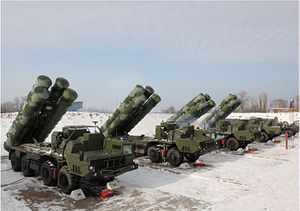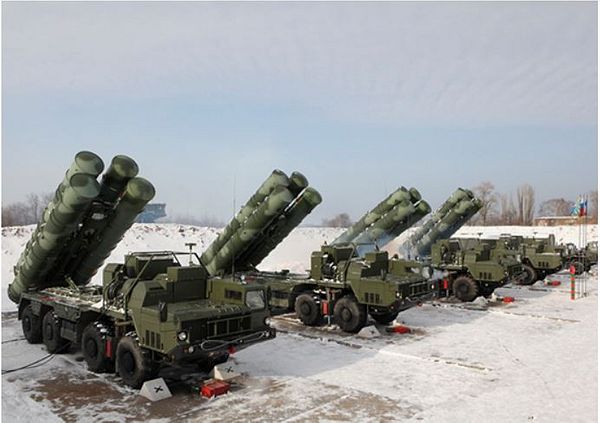 Russia has completed delivery of the second regimental set of Russian-made S-400 Triumf long-range interceptor-based air defense systems (NATO reporting name: SA-21 Growler) destined for service in the Chinese People's Liberation Army Air Force (PLAAF), according to a Russian military diplomatic source.
"Delivery of a second S-400 regimental set (…) has been completed," the source was quoted as saying by TASS news agency on January 27. The source also pointed out that a S-400 handover certificate was reportedly signed in China in December 2019. "The client also received more than 120 advanced anti-aircraft guided missiles of two types," the source added without specifying the missile types.
The Chinese Ministry of National Defense has not publicly confirmed the delivery of the air defense systems.
China ordered two Russian-made S-400 regimental sets for an estimated $3 billion under a 2014 government-to-government contract. Beijing was the first international customer to place an order for the strategic air defense system.
Delivery of the first S-400 regiment was completed in May 2018. In the same year, PLAAF personnel underwent training on the S-400 in Russia. In November 2018 the PLAAF conducted a first long-range intercept test of a ballistic target at the system's maximum 250-kilometer range when equipped with the 48N6E3 surface-to-air missile (SAM). The PLAAF completed user trials of the first S-400 regiment in December 2018.
The S-400 can be armed with a number of different missiles including the air defense system's most advanced SAM interceptor, the 40N6E, in addition to the 48N6E3, as well as the 9M96E and 9M96E2. The 400 km-range 40N6E, however, while believed to be on order for the S-400 has not been delivered yet. As I wrote last year:
The standard S-400 battery consists of four transporter erector launchers (TELs) with four large launch tubes or 16 smaller tubes (or a combination of the two) per TEL, in addition to long-range surveillance radar target acquisition and engagement (fire control) radar systems and a command post (vehicle). In the Russian military, two batteries make up an S-400 battalion (also known as an S-400 division), whereas an S-400 regiment consists of two battalions.

Each TEL can carry four long-range or up to 16 short- and medium-range missiles. An S-400 regiment also possesses additional surveillance and target acquisition radars, with the unit generally plugged in to larger long-range radar stations or airborne early warning systems. It is, however, unclear whether Russia has developed such a so-called Cooperative Engagement Capability (CEC). An entire regiment can be airlifted.
Two S-400 batteries of the first regiment have reportedly been stationed in the vicinity of Beijing. The regiment is part of the PLAAF's 5th SAM Division.
Notably, the United States imposed sanctions in September 2018  on the People's Liberation Army's (PLA) Equipment Development Department (EDD) for the procurement of S-400 air defense systems.