Asian Women Among Time's 100 Women of the Year
Exploring Asia's powerful and influential women among Time's 100 Women of the Year.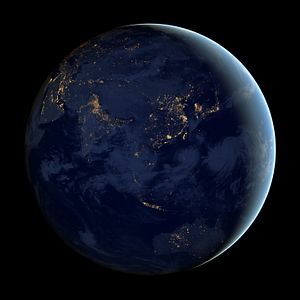 Since 1927 Time magazine has named a person of the year. Originally "Man of the Year," the first woman graced the annual cover issue in 1936 — Wallis Simpson, a divorced American woman for whom Edward, Prince of Wales, abdicated the British throne. In 1999 Time renamed its annual award "Person of the Year" — but as this year's issue notes, prior to that year only four women had ever been granted the title, plus one who was named alongside her husband.
For 2020, Time created 89 new covers (plus those bearing the 11 previous Women or Person of the Year), to celebrate 100 influential women across time.
Among Time's 100 Women of the Year are several prominent Asian figures which I wanted to highlight below. Time's nominations, made and published in English, are arguably reflective of both Western definitions of influence and Western awareness. Nevertheless, Asia is not overlooked among the ranks of influential women. From China to Afghanistan, Pakistan to the Philippines, Asia's women have exerted serious influence. Some are famous, others infamous, but all have been influential at home and around the world.
* * *
1922: Xiang Jingyu — One of the early female members of the Chinese Communist Party (CCP), in 1922 Xiang became the first director of the Chinese Communist Women's Bureau. Time writes: "Undeniably she was one of the foremost revolutionaries of her time, advocating for women's education rights and organizing mass labor strikes." In 1928 Xiang was arrested and executed by the Chinese Nationalists, influencing the remembrance of her to a martyr rather than the activist she was.
1927: Queen Soraya Tarzi — The wife of Afghan King Amanullah Khan, Queen Soraya Tarzi was born in the Ottoman Empire, the daughter of exiled Afghan intellectuals. Her upbringing at the edge of Europe and her father influenced the progressivism she brought back to Afghanistan. Tarzi was the face of change in Afghanistan — she was King Amanullah Khan's only wife, breaking a tradition of polygamy; she went unveiled in public and encouraged the education of girls. In 1929, she and Khan went into exile as civil war descended on the country.
1928: Anna May Wong — Wong, born in Los Angeles to second-generation Chinese-American parents, was limited in her silent-film career by miscegenation laws which prevented the appearance of interracial couples on screen. Nevertheless, she is considered the first Chinese American Hollywood star. She moved to Europe in 1928 to pursue greater opportunities available there. Wong returned to the U.S. in 1950 to star in a TV series — The Gallery of Madame Liu-Tsong — as the first Asian-American to top such a show.
1937: Soong Mei-ling — In 1937, Soong became the second woman ever to grace the Time cover under the heading "Man and Wife of the Year" alongside her husband, Chinese Nationalist leader Chiang Kai-shek. She was pivotal to gathering support for China's war against Japan and in 1943 she became the first Chinese national and only the second woman to address both houses of the U.S. Congress.
1945: Chien-Shiung Wu — Born in China's Jiangsu province in 1912, in 1936 she left to pursue a PhD in the United States. At the University of California, Berkeley, she excelled but after graduation she joined the faculty of Smith College in Massachusetts where she was limited to teaching. Frustrated, she looked elsewhere and landed a job at Princeton. In 1944, she joined the one of the Manhattan Project's labs operating at Columbia University. She was credited with solving a problem that had bedeviled Enrico Fermi, and as Time notes, "she helped develop the method for separating nonfissionable uranium 238 from fissionable U-235—the bomb's key fuel."
1947: Amrit Kaur — Kaur was appointed India's first Health Minister in 1947 after a lifetime as an activist agitating for Indian independence. Born into a princely family, Kaur attended Oxford University but upon returning to India she became enraptured by the independence movement. She was arrested and jailed several times over the course of the years, but persisted in campaigning for independence, women's education, sufferance and for an end to child marriage. As Time summarized, "In leaving her life of luxury, Kaur not only helped build lasting democratic institutions, she also inspired generations to fight for the marginalized."
1972: Patsy Takemoto Mink — Mink, third generation Japanese American, became the first woman of color and first Asian-American elected to the U.S. House to Representatives. She served as Hawaii's representative for 12 terms. The crowning glory of her government service was her co-authorship of the Title IX Amendment of the Higher Education Act which Time writes "has been used both to ensure that female athletes are given equal opportunities in sports and to protect students and staff from sexual assault and harassment." Mink's grandparents arrived in Hawaii from the Empire of Japan in the late 19th century and her father was the first Japanese American to graduate from the University of Hawaii and the only Japanese American civil engineer on Maui until he resigned in 1945.
1976: Indira Gandhi — The daughter of Jawaharlal Nehru, India's first prime minister, Indira Gandhi was first, Time writes, "jeered at as a 'dumb doll'" by those who thought they could use her as a puppet. But Gandhi wasn't anyone's puppet. She would go on, as India's to-date only female prime minister, to centralize power and lead India into a war with Pakistan in support of Bangladesh's 1971 bid for independence. In October 1984 she was assassinated, leaving behind a powerful, complex and controversial legacy.
1979: Tu Youyou — Tu, born in Ningbo in 1930, was inspired to pursue a career in medical research after surviving tuberculosis in high school. By 1969 she was head of a Project 523 research group. Project 523 was a secret initiative established by the Chinese leadership to pursue a treatment for malaria. Tu turned to traditional Chinese medicine, screening ancient recipes for effectiveness and coming upon sweet wormwood, which was used to treat fever. In 1972, Tu and her team developed a technique to extract what made sweet wormwood effective — artemisinin, the base for malaria treatments today. Her findings were first published in English in 1979. In 2015, Tu was awarded the Nobel Prize in Medicine for her discovery. 
1986: Corazon Aquino — In 1983, Benigno Aquino Jr., a leader of the opposition to Philippine dictator Ferdinand Marcos, was assassinated. Aquino's wife, Corazon, publicly took up her husband's mission and ran for president against Marcos in 1986. After the authorities declared Marcos the winner, Aquino called for protests and soon the People Power Revolution had swept Marcos from power and Aquino into the presidency. 
1990: Aung San Suu Kyi — 1990 was the year Aung San Suu Kyi truly became an international darling. She'd fought, following her father Aung San's death, against Myanmar's military dictatorship. In 1990s, her National League for Democracy (NLD), as Time writes, "won a landslide in an election swiftly invalidated by the junta." Suu Kyi was placed on house arrest and in 1991 awarded the Nobel Peace Prize. In the following 21-year period, she spent 15 under house arrest. But by 2015, Myanmar's first civilian government took power with Suu Kyi (albeit in a de facto capacity) at the helm. Far from the democracy darling she once was, Suu Kyi's strident defence of the military's campaigns against the Rohingya has brought infamy to her name.
1995: Sadako Ogata — As the only Japanese and first woman to lead the United Nations High Commissioner for Refugees (UNHCR), Ogata oversaw responses to some of the worlds worst refugee crises, from Kurdish refugees following the Gulf War to refugees fleeing the Rwandan genocide to refugees of various Cold War conflicts around the world. Ogata is credited with expanding UNCHR's mandate to include internally displaced persons. In 2002, after leading UNHCR, she was appointed as the Japanese prime minister's Special representative on reconstruction assistance to Afghanistan.
2009: Malala Yousafzai — On January 3, 2009, 11-year-old Malala's first blog was published. Time recounts how Malala's words first entered the world: "When BBC Urdu asked Malala Yousafzai's father if one of his students would blog about life under the local Taliban, his daughter took on the task." In 2012, the Pakistani Taliban tried to assassinate Malala, whose writing about her life and desire to pursue an education angered them. But Malala survived being shot in the face to become the face of women's empowerment not only in Pakistan but around the world.
2018: Maria Ressa — In 2018, Time named "The Guardians" — journalists facing persecution and violent — as the Persons of the Year. Among them was Fillipino journalist Maria Ressa. Ressa's publication, Rappler, had been started as a Facebook page in 2011 and evolved into one of the Philippines' most dynamic news outlets. As Time explains: "In the Philippines, the Internet largely exists on Facebook, because the platform offers free data through its mobile app. But it fell to Ressa's reporters to expose dozens of fake and spam-heavy accounts Duterte supporters used to manipulate the online discourse that many now mistake for reality." In pushing back against Duterte, Ressa landed herself not only at the center of online hate campaigns, but several arrests.