Space Security and Geopolitical Competition in the Asia-Pacific
Between the proliferation of counterspace capabilities and intensifying geopolitical competition, space is a critical domain for Asian powers.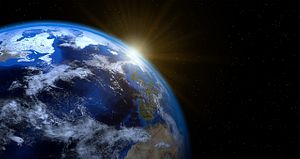 The Diplomat's Asia Geopolitics podcast host Ankit Panda (@nktpnd) speaks to Brian Weeden, the director of program planning for Secure World Foundation, about counterspace capabilities and geopolitics in the Asia-Pacific.
Click the play button to the right to listen. If you're an iOS or Mac user, you can also subscribe to The Diplomat's Asia Geopolitics podcast on iTunes here; if you use Windows or Android, you can subscribe on Google Play here, or on Spotify here.
If you like the podcast and have suggestions for content, please leave a review and rating on iTunes and TuneIn. You can contact the host, Ankit Panda, here.