Australia Combats China's Interference Amid Deep Discord in Relations
The recent arrest of a community leader on a foreign interference charge comes as Australia-China commercial relations inch toward the rock bottom.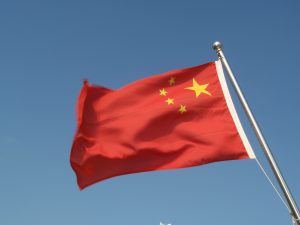 On November 5, the Australian Federal Police charged a Melbourne man based on a provision of foreign interference laws that were passed in 2018. The man, later identified by the press as ethnic Chinese Australian community leader and fundraiser Di Sanh "Sunny" Duong, had been a member of the ruling Liberal Party. Reports suggest he has quit the party after being arrested. The Guardian notes "Duong is the president of the Oceania Federation of Chinese Organisations from Vietnam, Cambodia, and Laos."
Doung's arrest follows a year-long investigation by a Counter Foreign Interference (CFI) Taskforce headed by the Australian Security Intelligence Organization (ASIO), the country's domestic intelligence service, and the AFP. According to an AFP statement, Deputy Commissioner Ian McCartney has noted "The CFI Taskforce has taken preventative action to disrupt this individual [Doung] at an early stage."
Australia passed three new bills into laws in 2018, all of them directed at curbing growing foreign interference in Australian domestic affairs: the National Security Legislation Amendment (Espionage and Foreign Interference) Act, which introduced new offenses related to agents of foreign powers in Australia's federal criminal code; the Foreign Influence Transparency Scheme (FITS) Act; and the Electoral Legislation Amendment (Electoral Funding and Disclosure Reform) Act. While analysts have already pointed out similarities between the  FITS Act and the United States' 1938 Foreign Agents Registration Act (FARA), as Harvard's Evelyn Douek has noted, the FITS is broader than FARA in terms of fewer exemptions from registration. FITS also has sharper teeth when it comes to ensuring greater compliance, she has written.
The Australian government had revoked the visas of two Chinese scholars in September as part of a broader counter foreign interference investigation. An Australian Broadcasting Corporation report on this investigation had noted that that it had "uncovered the identities of senior Chinese journalists and academics who have been drawn into the joint investigation by the … AFP and … ASIO." New laws under discussion will also allow the Australian federal government to review commercial relations and partnerships between China and Australia's universities and government entities.
Australia's challenge when it came to penetration of its political system by pro-Chinese forces first rose to international prominence in December 2017 when the Labor Party's Sam Dastyari quit the Australian Senate amid allegations that he had contradicted his own party's position on the South China Sea at the behest of pro-Chinese Communist Party (CCP) individuals, in return for financial favors. Since then, along with new legislation, the Australian civil society too has played an important role in identifying instances of CCP interference in Australia and across the world. However, many worry some Australian politicians are pushing back against CCP interference and influence in their country in ways that resemble forcing Chinese Australians to take a loyalty oath – and thereby playing right into Beijing's hands.
"Foreign interference is contrary to Australia's national interest, it goes to the heart of our democracy," the AFP statement about Doung's arrest has McCartney saying.
Ties between Australia and China remain especially rocky. China has effectively banned a raft of Australian imports including coal, wheat, barley, copper ore and concentrate, sugar, timber, wine, and lobster. While some of these ersatz bans – in contravention to World Trade Organization rules as well as provisions of the Australia-China free trade agreement – are ostensibly in the name of biosecurity and other consumer concerns, China itself has hinted that they are linked with deterioration in the overall state of bilateral relations.
In many ways – given China's predilection for issue linkage and economic coercion – Beijing's arm-twisting Canberra was sadly predictable. But as the Scott Morrison government pushes ahead to take on China, and the country's influence and interference operations in Australia, headlong, no happy ending is in sight when it comes to relations between both countries.