New Zealand Intelligence Agency Accuses China, Russia, and Iran of Foreign Interference
In its first public threat assessment report, the Security Intelligence Service said it was concerned about ongoing Chinese intelligence activity "in and against New Zealand."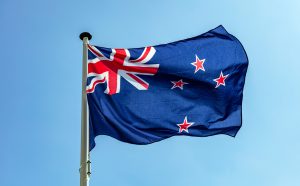 China, Iran, and Russia are engaged in foreign interference in New Zealand, the nation's domestic intelligence agency said Friday after making its threat assessment report public for the first time.
In the report, Director-General of Security Andrew Hampton said the Security Intelligence Service sees enormous value in sharing more of its insights publicly.
The agency had previously taken a secretive approach. It decided to change course after it and other agencies were criticized for focusing too much on the perceived threat from Islamic extremism and being blindsided when a white supremacist shot and killed 51 worshippers at two Christchurch mosques in 2019.
In the report, the agency says the most notable case of foreign interference is the continued targeting of the nation's diverse Chinese communities by people with links to the intelligence arm of China's ruling Communist Party.
It said China's efforts to advance its political, economic, and military involvement in the Pacific was driving strategic competition. The agency said it was aware and concerned about ongoing Chinese intelligence activity "in and against New Zealand."
The report said Iran had been engaged in societal interference by monitoring and reporting on Iranian communities and dissident groups in New Zealand.
The agency linked Russia's war in Ukraine to a number of problems, including increased geopolitical competition, supply chain disruptions, and efforts to spy on other countries and seed disinformation.
"Russia's international disinformation campaigns have not targeted New Zealand specifically, but have had an impact on the views of some New Zealanders," the report found.
Domestically, the agency found that violent extremism continued to pose a threat. The report said there were likely some people in New Zealand with the intent and capability to carry out domestic terror attacks, although the agency wasn't aware of any specific or credible plans.
"We continue to see inflammatory language and violent abuse online targeting a wide variety of people from already marginalized communities," the report found.