The US Needs a New China Strategy
The United States is currently at a crossroads with its strategic approach to China. Can "neo-engagement" provide a path forward?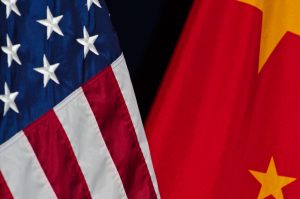 The United States is currently facing a China policy dilemma. Since President Joe Biden took office, Washington has been more than eager to demonstrate the importance of strategic competition with China. Unfortunately, as the administration has approached the first half year of its tenure, major confusion still exists among senior staff and policymakers in Washington about the best way to deal with China. The United States needs a better strategy, or at least a clear elaboration on its approach to China.
Major Confusion in Washington
Almost at the beginning of the Biden administration, the U.S. leadership was keen on addressing China as the most serious competitor and a major challenge. In early February, when Biden spoke about his foreign policy vision, he directly pointed out the challenges posed by China. However, he concluded with an acknowledgment that "we are ready to work with Beijing when it's in America's interest to do so." While Biden claimed that "America is back" in his foreign policy outline, it's not clear how his administration will return to a stable China-U.S. relationship after the chaotic situation during Trump era.
This confusion would come to be the main feature of Biden's early China policy rhetoric, as his senior officials also switched back and forth between "competition" and "cooperation." Late in May, Biden's Asia policy czar Kurt Campbell declared that "the period that was broadly described as engagement (with China) has come to an end" and "the dominant paradigm is going to be competition," denying the possibilities of bilateral cooperation. Yet in early July, Campbell claimed that he believes China and the United States can co-exist peacefully, even though this challenge "is going to be extremely difficult," a reversal to his previous statements. Meanwhile, Rush Doshi, Biden's China director the National Security Council (NSC), just published a book on "China's grand strategy to displace American order," ruling out positive choices for the China-U.S. relations by describing China's "strategies of displacement," yet senior officials from Beijing and Washington are still closely communicating over trade, climate, and Korean peninsula issues in recent months.
Many confusing, even conflicting signals from Washington have further obstructed Biden's foreign policy vision. The Biden administration might expect a departure from the hard "decoupling" approach from the previous president, yet their confusing signals demonstrate that they are not prepared for the new strategic design.
Engagement Is Continuing
Contrary to the rhetoric embraced by some in the U.S., engagement between Beijing and Washington has not stopped because of the changing political atmosphere. Exchanges across trade, education, and finance between both sides have been strengthened over the past few years, and they're not likely to be fully halted by pure political will.
Figures in bilateral trade and investment provide the direct answer. In 2020, despite former President Donald Trump's push for "decoupling," China was still the largest U.S. trading partner in goods (total trade at $659.5 billion) and the largest source of U.S. imports ($539.2 billion). According to estimates from Rhodium Group, China is the second-largest foreign holder of U.S. Treasury securities (at $1.05 trillion as of October 2020). The U.S. market still needs imports from China, as the U.S. deficit in goods trading with China still stands at $130.7 billion in the first give months in 2021, as reported by the U.S. Census Bureau. And for the Chinese side, despite facing potential regulatory risks from both Beijing and Washington, as of July 2021, more than 240 Chinese companies are listed on U.S. exchanges, with the total market cap of over $2 trillion.
Engagements are not limited to economics, however. Chinese students still make up the largest share of international students studying in the United States, in spite of new hurdles put in their way in recent years. Around 372,000 Chinese accounted for 35 percent of international students in the United States in the 2019-20 school year, according to figures by the International Education Exchange (IEE), nearly twice as many as students from India, the second-largest source. Though "competition" rhetoric is high in the U.S., this large share of Chinese students has pushed the Biden administration to gradually reverse the decision by the previous administration, and begin accepting visa appointments for Chinese students in early May.
Moreover, bilateral engagements have extended to new areas of interest. John Kerry, Biden's envoy for climate change, met with his Chinese counterpart Xie Zhenhua in Shanghai in mid-April, and announced their consensus that both sides "are firmly committed to working together and with other Parties to strengthen implementation of the Paris Agreement," while looking forward to the Biden-hosted climate summit on April 22-23 and COP26 in Glasgow later this year. This senior official exchange has opened new opportunities for Beijing and Washington to collaborate, even when the overwhelming focus is on their differences.
"Neo-Engagement" as the Goal? 
The United States is currently at a crossroads in its strategic approach to China. With the connections across major fields still stable in the near term, how should Washington's China policy and rhetoric evolve?
One possibility is a design of "neo-engagement" with China. "Engagement" is not a fashionable word anymore in Washington policy circles, having been supplants by attitudes of competition or even confrontation with China. However, the relationship has not developed into a "post-engagement" stage, as there's no sign of a new paradigm replacing the current engagement form. Policymakers might be seeking a new buzzword to describe a new way of dealing with China. If the evolution of IR theory from classic realism to neo-realism over the last century could be taken as an inspiration, then the transformation of Washington's China strategy could also follow a similar path: from the traditional bilateral engagement in 1980s and '90s to "neo-engagement" in the 21st century.
This "neo-engagement" path could incorporate three major features. The first one is that engagement would not be abandoned. It would still be seen as the major form of interaction between China and the United States. The second feature reflects the recent change in Washington's paradigm in dealing with China, which is the rise of partial "decoupling." Washington is reviewing its interactions with China across major areas, and it would pay close attention to those areas where it defines Beijing as its top rival. The technology sector could be Washington's "test spot" for this "decoupling." The last feature is competition, which could be the major direction of China-U.S. relations in the long run. With the current engagement likely to stay stable at present, bilateral competition over norms or standards within the international community could possibly be the new way of interaction for Beijing and Washington on the global stage.
This "neo-engagement" approach would not rule out any possibilities that Beijing and Washington would produce major disagreements or confrontations, but the core of the approach provides a scenario where the indispensable engagements and cooperation for both sides remain, even as both sides are deeply entangled with competition or confrontation. U.S. Secretary of State Antony Blinken once described the relations as "competitive when it should be, collaborative when it can be, and adversarial when it must be" in March, and it could well be the earliest clue for the new approach.