Bio-tracked, Mistreated, Hog-tied: Immigration Detention in East Asia in 2021
Governments in Hong Kong, Japan, and South Korea routinely detain migrants in closed custodial institutions.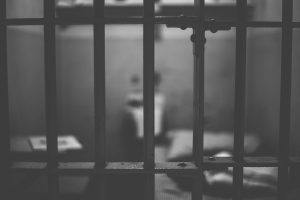 During the Trump era, images of migrants, including young children, in harsh detention facilities on the U.S.-Mexico border shocked the world. Many therefore welcomed the Biden administration's decision to pause the practice of locking families in immigration detention centers. However, few in Asia realize that similarly harsh immigration detention is widespread across the region.
Governments in Hong Kong, Japan, and South Korea – three of the most prosperous parts of Asia – routinely detain migrants in closed custodial institutions. All three of these societies harbor significant cultural resistance to immigration on the one hand, but also have unmet labor needs on the other. They all detain significant numbers of migrants each year for a range of immigration control purposes.
Unlike criminal arrest or imprisonment, such detention does not have to be authorized by a court. Instead, government officials have direct and wide powers to detain migrants. Moreover, certain categories of immigration detention lack clear legal time limits, effectively allowing people to be detained for extended, even indefinite, periods of time. By contrast, if someone convicted of a criminal offense is sentenced to prison by a court, such imprisonment is subject to strict time limits.
Information about immigration detention is closely guarded by the authorities of all three jurisdictions. As a result, few among the wider public know about what detainees face. Indeed, many may not care to inquire about migrants who are often poor and poorly connected. A review of immigration detention in Hong Kong, Japan, and South Korea in 2021 shows that the disturbing mix of opaque and easily-imposed detention, detainee vulnerability, and public apathy can have serious, and sometimes fatal, consequences.
Hong Kong: Safe Haven or "Smart Prison"?
Amendments to Hong Kong's main immigration law in April 2021 allowed detention center staff to use firearms and other lethal weapons, even though violence by detainees has been vanishingly rare over the past decade. These legal amendments also make it significantly easier for the government to detain migrants for longer periods of time.
The Hong Kong government argued that these changes would help tackle what they describe as groundless applications for asylum. Although Hong Kong does not recognize refugees, migrants who face the risk of torture, death, or other serious violations in their home countries can apply for protection from forcible return. Such "non-refoulement claims" can take several months, sometimes years, to resolve. 
In addition to toughening the law on immigration, the Hong Kong government has herded non-refoulement claimants into a controversial new detention facility. A defunct prison, the Tai Tam Gap Correctional Institution, was repurposed as an immigration detention center in 2021. The government appears to be piloting a "smart prison" policy in Tai Tam Gap, even though it has acknowledged that detainees at Tai Tam Gap are not prisoners.
CCTV cameras are reportedly placed throughout the institution, including some that watch detainees in bed and in the toilets. Detainees are also required to wear wristbands tracking biometric data around the clock, which authorities claim enhances detainee safety and institutional security. Detainees allege personal footage of them is used by staff to intimidate them. They also allege invasive physical searches and harsh discipline.
Within three months of Tai Tam Gap reopening, a correctional services Regional Response Team was sent in twice, once with a dog unit, to combat "illicit collective activities." The activities in question included a hunger strike and infractions such as refusing to stand in line.
The Hong Kong government rejected media reports of ill-treatment at Tai Tam Gap as "unfounded," stating that the detainees were "security risks." Official responses to access-to-information applications that we have filed indicate that information about this new facility will be even harder to obtain than for older immigration detention centers.
It is telling that the "smart prison" experiment involving invasive surveillance and biometric monitoring was launched not in an actual prison, but in a detention center for migrants who have little wherewithal or support.
Japan: Deaths in Detention
In 2021, the Japanese government also considered amending the immigration regime to speed up deportations of particular groups of asylum seekers and immigration detainees. These plans were put on hold after the shocking death of an immigration detainee in March 2021. Ratnayake Liyanage Wishma Sandamali, a 33-year-old Sri Lankan woman, lost over 20 kilograms while she was held at an immigration detention center in Nagoya, before she died. Despite her evident physical deterioration and repeated requests for medical attention, immigration officers assumed she was falsifying her symptoms to obtain provisional release.
Human rights advocates have argued that systemic flaws rather than individual malfeasance are ultimately responsible for Sandamali's death. Any migrant due to be deported from Japan is mandatorily detained without a fixed time limit. Detention centers are shielded from robust, independent scrutiny. The immediate response to Sandamali's death exemplifies how opaque the system is: official documents related to her case were released to her family, but were almost entirely blacked out, with any significant information redacted. Sandamali was the 17th person to die in immigration detention in Japan since 2007.
In August, Japan's Immigration Services Agency (ISA) admitted that medical care was inadequate and the detention facility "lacked a sense of crisis and failed to accurately grasp the circumstances as an organization." The ISA has since announced plans to detain people awaiting deportation more selectively and abandon blanket, mandatory detention.
South Korea: Hog-tied in Solitary Confinement
Due to COVID-19, the number of people in immigration detention in South Korea increased significantly, as did their length of detention. In November 2020, visits to detention centers were prohibited, resuming only in June 2021. This meant that, for much of 2021, detainees were even more isolated than usual.
The practice of indefinite immigration detention received some much-needed attention when disturbing footage of a detainee hog-tied in solitary confinement became public in September 2021. CCTV footage released by the detainee's lawyer at his request shows the man tied with his wrists behind his back and his head covered at Hwaseong Detention Center, Gyeonggi Province. He had been detained after receiving a deportation order, and while in detention, was hooded and tied multiple times, once for nearly four and a half hours.
His experience shows how solitary confinement can be used to mistreat and intimidate immigration detainees. He was put in solitary confinement a dozen times while in detention – approximately a third of the total time that he was detained – with the longest single period of solitary confinement extending to eleven days.
The South Korean government acknowledged that repeatedly restraining this man in a stress position violated his human rights, and that detention center staff were using excessive "protective equipment" – a euphemism for restraints – in immigration detention. However, genuine reform – scaling back immigration detention, properly regulating detention facilities, punishing cruelty towards detainees – was not discussed.
Conclusion
Hong Kong, South Korea, and Japan all enjoy reputations for clean governance and legal propriety. Yet all three lock up significant numbers of migrants every year without judicial scrutiny, adequate legal advice, or even nominal transparency. Poor screening mechanisms mean that vulnerable individuals such as victims of trafficking can be subjected to detention without time limits. Detainees can far too easily suffer cruel treatment and unwarranted, degrading punishment. Worryingly, developments in 2021 suggest that detention conditions are only getting worse amid the ongoing pandemic.