The Gates-Kishida Talks and Japan's New 'Global Health Strategy'
The Gates Foundation has consistently collaborated with Japanese business leaders for the betterment of global health.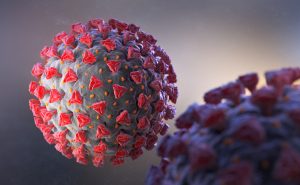 The Japanese government has been working on formulating the country's new Global Health Strategy. A midterm plan was drafted and submitted to a conference of the Cabinet on December 22, 2021. Meanwhile, on December 3, 2021, Bill Gates and Japanese Prime Minister Kishida Fumio held a teleconference during which they agreed that the Bill & Melinda Gates Foundation and the Japanese government would collaborate to cope with the COVID-19 pandemic and to support a summit on the global challenge of malnutrition in Tokyo. 
In Japan, the image of Bill Gates is dominated by his status as the billionaire founder of Microsoft, it is not necessarily widely recognized that he is an active philanthropist who has worked for the enhancement of global health and nutrition conditions in developing countries. The details of the teleconference were not broadcast, but what did the billionaire philanthropist discuss with the Japanese prime minister?
On December 7, the Tokyo Nutrition for Growth Summit 2021 was hosted by the Japanese government. Notably, international political leaders from about 30 countries, such as Félix Antoine Tshisekedi Tshilombo (president of Congo), Sheikh Hasina (prime minister of Bangladesh), Taur Matan Ruak (prime minister of Timor-Leste), heads of international organizations, such as António Guterres (U.N. secretary general), David R. Malpass (president of the World Bank Group), Tedros Adhanom Ghebreyesus (director general of the WHO), and representatives from civil society organizations, including the Gates Foundation, participated in the summit with a view to tackling global nutritional problems aggravated by the coronavirus pandemic.
In the opening speech of the summit, Kishida stated that Japan would make a financial contribution of $1 billion to the COVAX Facility, donate approximately 10 million doses of COVID-19 vaccines to Africa, and work for combating omicron, a new variant of the coronavirus. Thus, it can be observed that Kishida's announcement for Japan's international cooperation for the combat of COVID-19 as well as the improvement of global health and nutrition was encouraged and facilitated by international organizations, including the Gates Foundation. Given the earlier Gates-Kishida talks, it is fair to argue that Gates has been involved in the development of Japan's global health policy. This was not the first time that Gates and the Gates Foundation had requested the Japanese government to expand its contribution to global health and nutrition issues.
Previously, Bill Gates held a telephone conference with then-Prime Minister Suga Yoshihide on January 12, 2021. In the conference, Gates expressed his appreciation for Japan's financial contribution to Gavi, the Vaccine Alliance, and Suga showed his respect for the Gates Foundation's contribution to the enhancement of global health situation, and emphasized Japan's consistent commitment to facilitating the achievement of Universal Health Coverage (UHC) based on "human security" as Japan's diplomatic principle. Both Gates and Suga agreed that sufficient supply of vaccines was necessary for the combat of the coronavirus and the success of the Tokyo Olympics.
In addition, the Gates Foundation has strenuously collaborated with Japanese business leaders for global health and handed out a request form to former Prime Minister Suga in cooperation with the Global Health Business Leader Coalition on April 27, 2021. The coalition was represented by Shibusawa Ken, CEO of Shibusawa and Company, a descendant of Shibusawa Eiichi, who made a significant contribution to the formation of modern capitalism in Japan. Although the representative of the coalition was Shibusawa, the Gates Foundation successfully coordinated with influential Japanese companies, such as Sysmex, Shionogi, Toyota Tsusho, Daiwa Securities, miup, Sumitomo Chemical, NEC, Suntory, Yamaha Motor, SORA Technology, and Saraya.
Japanese companies have sought to make medical and pharmaceutical contributions toward the amelioration of global health conditions. Shionogi has developed effective vaccines against coronavirus including the omicron variant, which they hope to be available on the market by March 2022. In the field of global health, Shionogi has worked with World Vision for reduction of the child and maternal mortality of Kenya since 2015. Based on donations from Shionogi employees as a fund source, Shionogi's "Mother to Mother Project" has contributed to improving the environment of pregnancy and childbirth by reducing the risk of infectious diseases in sub-Saharan Africa.
As a means of conveying medicines and vaccines in developing countries, Toyota Tsusho developed refrigerated vaccine transport vehicles to promote vaccine access. In March 2021, Toyota's vaccine transport land cruisers obtained the world's first authentication for performance, quality, and safety (PQS) prequalification for medical devices and equipment set by the WHO. Toyota Tsusho delivered 10 vaccine transport vehicles to Ghana last month. Also, SORA Technology has worked for improving medical and health infrastructure by utilizing drones and flying vehicles for the purpose of facilitating the realization of the UHC.
Japanese companies have also made technological contributions to the global health field. NEC has succeeded in applying its fingerprint authentication system to the world's first child fingerprint identification solution to assist in boosting essential medication and immunization in developing countries. Notably, fingerprint identification collaboratively developed by Simprints could be applied to immunization certificates for COVID-19 vaccinations in the middle of the coronavirus pandemic. By applying artificial intelligence (AI) and information and communication technology (ICT) to health check-up and medical treatment, miup has been committed to the facilitation of efficient medical access and inexpensive healthcare service in Bangladesh.
Based on their corporate social responsibility (CSR), some Japanese companies have attempted to contribute to eradicating lethal infectious diseases, especially Malaria. For instance, Sumitomo Chemical developed insecticide-treated mosquito net (kaya), Olyset Net, for the purpose of reducing and eliminating Malaria in the world. The Olyset Net, as a long-lasting insecticidal net, is the world's first mosquito net endorsed by the WHO, and it has been supplied to more than 100 countries through international organizations, such as the United Nations Children's Fund (UNICEF). Likewise, Sysmex has been dedicated to reducing and eliminating infectious diseases by promoting its diagnostic techniques in hematology for early detection and treatment.
In order to help enhance basic hygiene in developing countries, Saraya initiated a project called "Wash a Million Hands" in Uganda in 2010 in order to promote a hand-washing culture with soap to prevent infectious diseases such as cholera from spreading among the people in Africa. Moreover, the company launched "Saraya Safe Motherhood Project" in 2018 to propagate alcohol disinfectant for safe childbirth at hospitals and maternity centers. Similarly, Yamaha Motor has contributed to public health in Africa and Asia by its "clean water supply system." By introducing the original water purification system for clean drinking water, it has been reported that sanitation, health conditions, and lifestyles of the people in installed countries have been drastically improved.
In order to procure sustainable financial support for global health, Daiwa Securities has made a financial contribution to the global supply of vaccines within the framework of the International Finance Facility for Immunization Company (IFFIm) in affiliation with Gavi and the World Bank. Daiwa Securities has issued vaccine bonds for Japanese investors in support of child immunization program. Moreover, Suntory a major Japanese beverage company, has made financial contributions toward the enhancement of global health through continuous donations to Doctors Without Borders' Fundraising for Coronavirus Infectious Disease Crisis.
Notably, the Gates Foundation has closely coordinated with these companies and business leaders and international organizations and other non-governmental organizations. Although we do not know the exact details, Japan's further contributions to global health is likely what Gates and Kishida discussed in their teleconference. For the sake of an early recovery and sustainable growth of the world economy, the Kishida administration is expected to expand its official development assistance (ODA) for the betterment of global health conditions and formulate Japan's new Global Health Strategy in the COVID-19 pandemic and in preparation for the post-pandemic world.