New Strikes and Protests in Kazakhstan
Though smaller in scale, ongoing protests highlight the economic inequality that lies at the center of Kazakh discontent.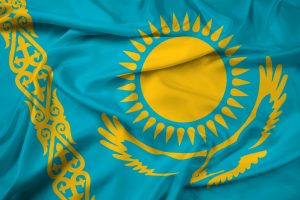 A month after protests which began in western Kazakhstan spread across the country, protesters in western Kazakhstan are back in the streets, demanding better pay and others demanding jobs. 
In Aktau workers rallied on February 3 outside a power plant after their demands in late January for wage increases were not met by management. The workers, according to Vlast.kz, claimed to be making 140,000-160,000 tenge per month ($325-$370). They wanted a 100 percent increase but the company, MAEK-Kazatomprom, only offered a 30 percent increase to begin in March. The protesting workers reportedly refused the deal. Monthly earnings in Kazakhstan, according to CEIC Data, stood at around $580 as of November 2021.
On February 5, protesters gathered in Almaty to oppose the appointment of Erbolat Dosayev as mayor, following the dismissal of Bakytzhan Sagintayev – the mayor of Almaty since 2019 and conspicuously absent during the early January unrest in the city. Dosayev is an old-hat in Kazakh politics: He served as minister of finance in 2003-2004; then as minister of health from 2004 to 2006 when he was fired following the infection of 150 children with HIV in government-run public hospitals, via tainted blood transfusions, in southern Kazakhstan; and then as minister of national economy from 2012 to 2016, when he was pushed out after the land code protests. 
The protest in Almaty was small, relative to the vast crowds in early January, but was allowed to proceed. The protesters demanded Dosayev's resignation and the direct election of akims. In July 2021, several hundred villages in Kazakhstan voted directly for their local leaders for the first time, but the privilege has not been expanded to Kazakhstan's larger cities, where most of the country's population lives.
And then on February 7, RFE/RL's Kazakh Service reported that hundreds of residents had rallied over the past several days in the oil-town of Zhanaozen, infamous for a 2011 massacre of striking oil workers. The protesters are demanding jobs. Across the country, strikes have occurred (or been threatened) in various sectors, reflecting pervasive discontent with the economic lots of many – especially in contrast to the vast wealth of the very few. A pair of shocking statistics frames the problem well: A KPMG report from 2019 stated that just 162 people held more than half of Kazakhstan's wealth and Kazakhstan's top 50 richest businesspeople owned 42 percent of the total adult Kazakh population's wealth, the equivalent of 16 percent of nominal GDP.
While Kazakhstani President Kassym-Jomart Tokayev has been busy since the January unrest – for example, this week signing into law a bill abolishing First President Nurusltan Nazarbayev's lifetime appointment head to the National Security Council and coordinate foreign and domestic policy – it's clear citizens are anxious to see their socioeconomic demands met. What isn't clear, is whether Tokayev's spate of firings and restructuring of government bodies will actually be able to address the core issues behind public discontent in a timely enough fashion.