Myanmar Apologizes to China for Deadly Strike
Myanmar's government accepted responsibility for a bomb that killed five Chinese citizens.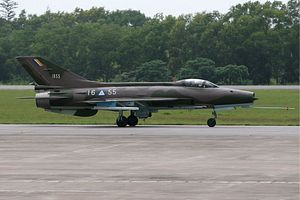 On March 13, a bomb fell on a sugarcane field in China's Yunnan province, just across the border from Myanmar. The explosion killed five Chinese villagers and injured eight others.  Beijing immediately blamed the Myanmar Air Force for the bombing and promised China's own military would take "resolute action" to defend its citizens from harm. Myanmar's government has been fighting Kokang rebels in the northeast since February 2015.
On April 2, Myanmar's foreign minister, U Wunna Maung Lwin, officially apologized for the bombing, "On behalf of the Myanmar government and military, I officially apologize to China and express my deep sympathy to the families of the victims and the injured," he told his Chinese counterpart, Wang Yi.
Previously, Myanmar's government had previously suggested that Kokang rebels were responsible for the deadly mistake. In a statement published by the Global New Light of Myanmar, the government expressed "deep sorrow for (the) death and injuries of Chinese nationals," but shied away from taking the blame. Instead, the government said rebel forces might have launched the bomb. "(A) thorough investigation will also be made whether the Kokang insurgent group is involved in this incident," the statement said, suggesting the rebels might have wished "to have a negative impact on the friendship between Myanmar and China and to create instability along the border area."
China, meanwhile, flatly rejected the implication that Myanmar's Air Force was not to blame. "The facts are clear that a bomb from a Myanmar military plane caused the death of Chinese people," Foreign Ministry spokesperson Hong Lei said.
U Wunna Maung Lwin was sent to China as a special envoy of President U Thein Sein specifically to discuss the bombing incident. In his meeting with Wang, U Wunna Maung Lwin accepted the results of a joint investigation into the bombing. According to China's Defense Ministry, the investigation involved "military expert teams" from both countries, who investigate site of the bombing from March 24 to March 26. According to Xinhua, the investigation concluded that a Myanmar warplane was responsible for the bombing.
Wang said that the joint investigation also meant both side have "a clear understanding" of who specifically should be held accountable for the incident. U Wunna Maung Lwin promised that "Myanmar will ensure those involved in the incident are accountable for and punished in accordance with law."
U Wunna Maung Lwin also said Myanmar would make "proper arrangement[s]" for compensating victims of the bombing. Previously, Global Times reported that Myanmar would offer 70,000 RMB ($11,200) as compensation to the families of those killed in the bombing.