Making Sense of Donald Trump's Early Asia Moves: Taiwan, China, Pakistan, and the Philippines
What can be said about the incoming U.S. president's plans for Asia based on three important phone calls?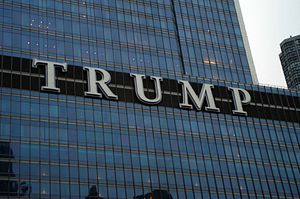 The Diplomat's Editor-in-Chief Shannon Tiezzi and Associate Editor Prashanth Parameswaran join Ankit Panda (@nktpnd) to discuss U.S. President-Elect Donald Trump's outreach to Asia-Pacific leaders. Specifically, the podcast focuses on Trump's historic conversation with Taiwanese President Tsai Ing-wen, the Pakistani readout of the conversation between Trump and Prime Minister Nawaz Sharif, and Trump's chat with Philippine President Rodrigo Duterte. The three editors discuss Trump's personnel plans, appearances of conflicts of interest, and possible oncoming shifts in U.S. foreign policy.
Diplomat articles discussed and referenced during the podcast include: After the Call: Does Taiwan Have a Plan for the Trump Years?, The Real Trouble with Trump's Taiwan Call, Trump's Taiwan Phone Call: China Reacts, Did Donald Trump Just Raise the Odds of War Between India and Pakistan With One Phone Call?, Donald Trump Just Gave Chinese Hawks a Great Talking Point on the South China Sea.
Click the arrow to the right to listen. If you're an iOS or Mac user, you can also subscribe to The Diplomat's Asia Geopolitics podcast on iTunes here. If you use Android, you can subscribe on TuneIn here. If you like the podcast and have suggestions for content, please leave a review and rating on iTunes and TuneIn.