US State Department Announces Travel Restrictions for North Korea
U.S. passports can no longer be used to travel to North Korea without special permission.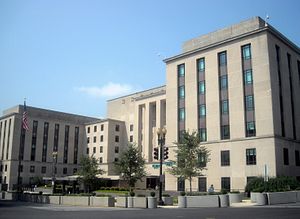 The U.S. State Department approved a travel restriction for U.S. citizens planning on traveling to North Korea on Friday. The restriction was justified amid the risk of arrest and imprisonment for U.S. citizens in North Korea.
The United States has long issued a travel advisory suggesting that U.S. citizens avoid travel to North Korea, but the new restriction will disallow the use of U.S. passports to "to travel in, through, or to North Korea."
According to Heather Nauert, spokesperson for the U.S. State Department, the "Geographical Travel Restriction" was authorized by U.S. Secretary of State Rex Tillerson due to "safety and security concerns."
"The safety and security of U.S. citizens overseas is one of our highest priorities," she added.
The designation had been recommended by several analysts of North Korea in the aftermath of U.S. college student Otto Warmbier's release from North Korea in a coma. Warmbier died shortly after his return to the United States after spending nearly 17 months in North Korean captivity.
"U.S. citizens seeking to travel to North Korea for humanitarian or other purposes may apply for a special validation passport," Nauert added in a statement published on the State Department's Twitter page.
The three U.S. citizens still being held in North Korea following Warmbier's release are all of Korean origin and two of them — Kim Sang-duk and Kim Hak-song — worked at the Pyongyang University of Science and Technology. The third is Kim Dong-chul, a businessman who was arrested in October 2015 on espionage charges.
Not many U.S. citizens chose to visit North Korea, with the total number visiting the country per year ranging in the hundreds. Tourists to the country, American and non-American like, have to travel on tightly organized tours, which are closely regulated by the North Korean state security apparatus.
Friday's announcement comes shortly after North Korea's first-ever test launch of an intercontinental ballistic missile as the Trump administration seeks to apply pressure on the regime.
It's unclear if the travel restriction announced on Friday could lead to secondary restrictions on foreign travelers who have recently visited North Korea potentially receiving extra scrutiny before entry to the United States.