India to Buy 110 Fighter Jets
The Indian Air Force initiated the procurement of 110 fighter jets last week.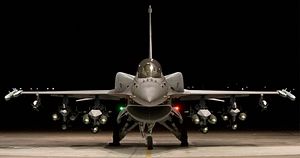 On April 6, the Indian Air Force (IAF) issued a long-awaited request for information (RFI) to global vendors for the procurement of 110 fighter aircraft, the service announced on its website.
The tender will be open for single-engine and twin engine fighter jets.  According to the RFI, the IAF is seeking to procure 82-83 (75 percent) single-seat fighter jets and 27-28 twin-seat variants (25 percent). Out of the 110 aircraft, 16-17 (15 percent) are to be bought in fly-away condition, whereas the rest are to be built in India under the framework of the Indian Ministry of Defense (MoD) Defense Procurement Procedure 2016 to facilitate the manufacturing of military hardware locally.
The entire acquisition process is expected to take several years. Following the signing of a contract, delivery of the 16-17 aircraft in flyaway condition is to take place within 36 months. All the fighter jets built in India will need to be delivered within five to 12 years after the conclusion of an agreement. The entire deal is estimated to be worth over $15 billion. Global vendors now have three months to respond to the RFI.
The new RFI supersedes an October 2016 RFI for a new single-engine fighter aircraft.
U.S. defense contractors Boeing and Lockheed Martin, Swedish aircraft maker Saab, French defense firm Dassault Aviation, and the Eurofighter consortium are expected to participate in the competitive bidding process, along with Russian aircraft maker United Aircraft Corporation.
Lockheed Martin and the Indian defense firm Tata Advanced Systems Limited agreed to set up a joint production facility for F-16 Block 70 fighter jets in India last June. In 2017, Saab also pledged to set up its own aircraft assembly line in India should its Gripen-E aircraft be selected. Both aircraft did not make it into the final round of the IAF's scrapped $20 billion MMRCA (medium multi-role combat aircraft), in which Dassault's Rafale multirole fighter aircraft was declared the winner. As I explained elsewhere:
U.S. defense contractors Boeing and Lockheed Martin [next to other aircraft makers], along with their F-16 and F-18 aircraft, were outbid in 2011 under the now-scrapped $20 billion MMRCA (medium multi-role combat aircraft) project by French aircraft maker Dassault Aviation, with India opting for Dassault Aviation's Rafale fighter instead in January 2012. However, the MMRCA project was cancelled after years of difficult negotiations in July 2015.

Instead, India and French aircraft manufacturer Dassault Aviation signed an agreement valued at 7.87 billion euros for the sale of 36 off-the-shelf Dassault Rafale twin-engine aircraft in September 2016.
Dassault will likely once more pitch the Rafale, whereas Boeing, which also announced it would set up a local production facility, will offer its F/A-18 Super Hornet. (Boeing, along with Dassault, is also interested in competing in a separate bid for 57 carrier-based fighter jets for the Indian Navy.) Other possible contenders are Russia's new MiG-35 and the Eurofighter Typhoon. (India has denied interest in Lockheed Martin's F-35A Joint Strike Fighter Lightning II.)
The new aircraft are expected to form up to six new fighter jet squadrons. The IAF is facing a shortage in both aircraft and pilots. "The IAF intends to procure 200 to 250 single-engine aircraft in the medium weight category over the next decade as it pushes to increase the number of operational fighter squadrons, currently at 31, to 42 (the authorized strength) by 2027," I noted back in March. However, as of now it appears unlikely that the IAF will reach its authorized strength by that date.