Trump Cancels the June 12 Summit With Kim Jong Un: What Now?
With the June 12 summit in Singapore cancelled, what lies ahead for the Korean Peninsula?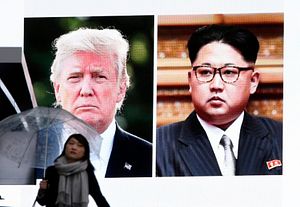 The Diplomat's Ankit Panda (@nktpnd) speaks to Adam Mount, senior fellow and director of the Defense Posture Project at the Federation of American Scientists, about the Trump administration's decision to cancel the June 12 summit with Kim Jong Un.
Click the arrow to the right to listen. If you're an iOS or Mac user, you can also subscribe to The Diplomat's Asia Geopolitics podcast on iTunes here. If you use Android, you can subscribe on TuneIn or on Google Play Music. If you like the podcast and have suggestions for content, please leave a review and rating on iTunes and TuneIn.