Exiled Kazakh Banker Ablyazov Linked to Serbian Investments
Ablyazov, claiming political persecution, is fighting extradition from France to Russia.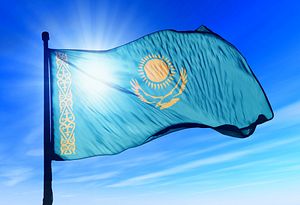 The saga surrounding Kazakhstan's most well-known political exile, Mukhtar Ablyazov, shows no signs of slowing. With Ablyazov, Kazakhstan's former energy minister and the erstwhile head of BTA Bank, facing extradition from France to Russia, a new investigation from the Balkan Investigative Reporting Network (BIRN) has shed that much more light on the fiscal wake Ablyazov left over the past decade.
As Balkan Insight related, new material seems to indicate that Ablyazov's financial empire stretched as far as Serbia. Ablyazov, BIRN found, "was secretly the majority shareholder" in a Belgrade complex valued at some 45 million euros. The complex comprised a Holiday Inn and the Belexpocentar, the city's "premier exhibition hall." While Ablyazov denied any connection to the complex, London High Court testimony linked Ablyazov to a pair of Serbian businessmen and their BVI-registered company. BIRN further uncovered documents that Ablyazov — who is accused of having ties of over 600 offshore companies — "would receive an unspecified slice of any future sale of the assets, ensuring that he retained a financial interest in Serbia."
The news is the latest body-blow to Ablyazov's international claims of political persecution, in which he stakes himself as the bête noire of Kazakhstan President Nursultan Nazarbayev. Indeed, this past year is shaping up to be one of Ablyazov's most difficult to date. While he's not yet seen extradition, it was recently announced that London properties linked to Ablyazov's associates were to be auctioned off. A second suit, filed a few months ago in a U.S. federal court, also alleged that Ablyazov had stashed his gains in the American property market. All of this comes on top of a prior London High Court ruling that Ablyazov embezzled over $4 billion from BTA Bank.
The Ablyazov revelations come on the heels of recent investigations shining light on dodgy financial links between Nazarbayev's family and both offshore companies and the British royal family. Unfortunately, any recent reputational gains Ablyazov may have seen relative to Astana have taken yet another hit — along with Ablyazov's continued arguments against his extradition back to the post-Soviet space.