Can Australia and India Effectively Partner for COVID-19 Vaccine Roll-out?
Australia is well-positioned to help roll-out a COVID-19 vaccine across the Pacific and Southeast Asia; India's vaccine manufacturing capability would be a huge boost to that effort.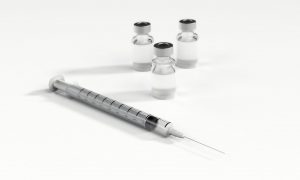 The COVID-19 pandemic has obviously presented a once-in-a-century challenge to individual countries in their ability to respond to the situation, as well as challenges to global cooperation to mitigate its effects. While the recent announcement of promising vaccine candidates has provided some hope that there may be an end in sight, with uneven state capabilities there is a fear among smaller and less wealthy countries that nationalism will overwhelm the roll-out of a COVID-19 vaccine, potentially leaving these countries without access to the primary tool to returning to normalcy. 
Australia has already signaled that it will guarantee access to vaccines for its Pacific Island neighbors, as well as assist with the roll-out throughout Southeast Asia. This is both a responsible and a smart approach for Canberra. Yet a further opportunity exists for Australia to expand on this regional cooperation and enhance one of its current foreign policy objectives: strengthening its relationship with India. 
India has an enormous domestic problem with the virus. The country now ranks second for infections and third in deaths. Its domestic roll-out of a vaccine will be an incredible organizational feat that will take considerable time and effort. While India is often depicted as having an unwieldy civil society that is immune to effective governance, the country nevertheless has extraordinary organizational capabilities. This is evidenced by the work of the Election Commission of India (ECI), which every five years conducts humanity's largest event — an Indian federal election — and does so with remarkable efficiency and accuracy. 
Harnessing the ECI's ethos will be essential for India's domestic vaccine roll-out, but New Delhi should not only be thinking about its internal difficulties with the virus. India has one important asset that will prove vital in the worldwide roll-out of a vaccine: Its medical manufacturing capacity is unmatched by any other country. Based in the city of Pune, the Serum Institute is the world's largest vaccine producer by volume of doses. In a regular year it produces 1.5 billion vaccine doses. Indian companies overall serve around 50 percent of the world's pre-pandemic vaccine demand. The Serum Institute currently has agreements with both AstraZeneca and Novavax for the production of their vaccines. 
The world will come to reply on this production capability as the roll-out of the various vaccines commences, and it is a capability with which Australia should be keen to partner for its own vaccine regional assistance initiatives. In recent years, Canberra has eagerly searched for a big ticket item that could take its relationship with India to the next level. There has been a steady increase in security cooperation, and growing economic ties, as well as a burgeoning Indian diaspora that is providing enhanced knowledge and people-to-people links. But progress has not been at the pace Canberra would like. 
Australia has the capacity to manufacture enough vaccine doses for its domestic population and potentially for the Pacific as well, yet its further neighborly ambitions may require a far greater manufacturing capability. If Australia decides to truly invest itself in the vaccine roll-out in Southeast Asia — as would be an incredibly smart diplomatic move — then this presents an enormous opportunity to partner with India to provide the requisite volume of doses. 
This opportunity would facilitate several of Australia's foreign policy goals. It would bring Australia far closer to India as a cooperative partner, providing a positive narrative and a sense of cooperative pride between the two countries that could be further built upon in other areas. It would also enhance the standing of both countries through the wider Indo-Pacific region, particularly Southeast Asia. India's reputation as a positive development and security partner in Southeast Asia is important to Australia as it will help to balance against Chinese activity in the South China Sea, and create another trusted presence to ensure regional security. 
Australia is one of the few countries whose reputation for effective governance will be enhanced by the pandemic. Although its response has included some mishaps, the country has demonstrated an ability to quickly learn from its mistakes and successfully rectify its approach. There is an opportunity for Australia to translate this enhanced reputation into a positive regional development by being at the forefront of vaccine distribution. If Canberra is also able to harness India's unique medical assets to draw New Delhi into a major regional vaccine roll-out, then it will be ticking multiple foreign policy boxes, alongside facilitating a return to some kind of normalcy.