Tajik Authorities Continue Harassing Dissident's Family
New year, same problem: Tajik authorities continue to harass the family of Fatkhuddin Saidmukhidinov, a Europe-based government critic.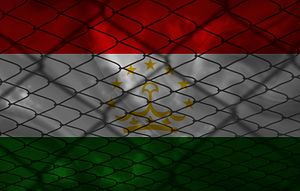 In December 2019, the Association for Human Rights in Central Asia and the Norwegian Helsinki Committee issued a statement critiquing the government of Tajikistan for harassing the family of opposition activist Fatkhuddin Saidmukhidinov. Saidmukhidinov, based in Europe, recounted Tajik security forces and other government agents interrogating his elderly father and brothers. The authorities reportedly threatened that if Saidmukhidinov did not return voluntarily to Tajikistan, he would be forcibly returned.
New year, same problem. 
Last week, Human Rights Watch and the Norwegian Helsinki Committee issued a statement outlining the ongoing harassment of Saidmukhidinov's family back in Tajikistan. Saidmukhidinov, based in Europe since 2016, is a supporter of the Islamic Renaissance Party of Tajikistan (IRPT) and has criticized the Tajik government sharply online. According to Human Rights Watch, after a lull in activity due to illness, Saidmukhidinov resumed his activities — posting criticisms of the Tajik government — in October 2020. Shortly thereafter, security officials in Tajikistan summoned his brother and father, again:
On November 19, Saidmukhidinov's brother and father were summoned to the State Committee for National Security in Dushanbe, where law enforcement officials interrogated and threatened them for five hours. The officials told them that Saidmukhidinov should cease all his activities and shut down his social media accounts, including his YouTube channel and his blog. The officials told them he should also publicly apologize to and ask forgiveness from "S.S. Yatimov," Saimumin Sattorovich Yatimov, the head of the country's feared security services.
The officials also reportedly showed pictures of Saidmukhidinov attending the Organization for Security and Cooperation in Europe (OSCE)'s annual human rights conference, the Human Dimension Implementation Meeting (HDIM), in 2016 and 2017. According to Human Rights Watch, the authorities told Saidmukhidinov's brother and father that he participates in "an anti-state conference and sits right next to traitors."
The Tajik state considers the IRPT an extremist organization, an assessment not shared by any other country. The party, which along with other groups opposed the central government in Tajikistan's devastating five-year civil war in the 1990s, was brought into the official political arena under a 1997 peace agreement. The IRPT held two seats in the Tajik parliament from 2000 to 2015, but in 2015 was pushed out of parliament and then subject to the closing acts of a long-running government pressure campaign. By the end of the year, the party was branded "extremist" and members and leaders who had not fled were in jail. 
Dushanbe has not limited itself to hounding activists in the country, but followed them out into the world. Tajikistan has been an egregious abuser of the INTERPOL Red Notice system, leading to the arrest of IRPT members in countries such as Greece in 2017 (which then denied a Tajik extradition request). Other activists have been less fortunate, such as Namunjon Sharipov, who was detained in February 2018 in Turkey, where he'd been living since 2015, and forcibly returned to Tajikistan. In 2018, IRPT leader Muhiddin Karbiri was taken off the red notice list.
Saidmukhidinov's plight is familiar to numerous opposition activists and Tajik government critics over the last five years: If Dushanbe cannot directly reach an individual (such as those who have obtained asylum in European countries), Tajik authorities can turn toward their families that remain in Tajikistan.