Emerging Military Technologies and a Future Taiwan Strait Conflict
How will changes in military technology bear on a potential near-future U.S.-China conflict?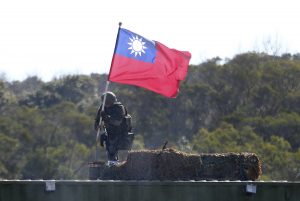 The Diplomat's Asia Geopolitics podcast host Ankit Panda (@nktpnd) speaks Franz-Stefan Gady, a research fellow at the International Institute for Strategic Studies, about how emerging technologies might affect a future conflict between the United States and China in the Taiwan Strait. The podcast discusses Gady's new report for IISS's 2021 Asia-Pacific Regional Security Assessment.
If you're an iOS or Mac user, you can also subscribe to The Diplomat's Asia Geopolitics podcast on iTunes here; if you use Windows or Android, you can subscribe on Google Play here, or on Spotify here.If you like the podcast and have suggestions for content, please leave a review and rating on iTunes and TuneIn. You can contact the host, Ankit Panda, here.