Chinese Disinformation Operations: What Central and Eastern Europe Can Learn From Taiwan
The Taiwanese government and civil society's tough, yet successful, battle against Chinese propaganda can be a lesson for democracies in the CEE region.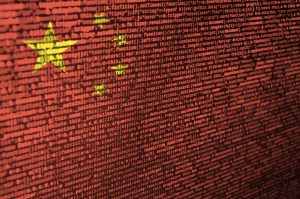 Poland, following Lithuania, Slovakia, and Czechia, was the fourth country in the Central and Eastern Europe (CEE) region to donate vaccines to Taiwan recently, marking an advance of the relationship between Taiwan and the CEE countries. Lithuania and Taiwan even announced they would open new representative offices in both countries this year, in spite of the political pressure from China.
There is another potential area for Taiwan and the CEE countries to cooperate closely in: countering Chinese propaganda and disinformation operations.
In the past few years, Taiwan has made a great effort to address the issues of disinformation, a tactic the Chinese Communist Party (CCP) uses to polarize Taiwanese society. Since creating a pro-Beijing or a divided Taiwanese society would make it easier for China to achieve its ultimate goal – the annexation of Taiwan – disseminating false and deceptive political messages has become the most viable way for the CCP to manipulate public opinion in Taiwan. Most importantly, there are many Taiwanese media outlets and pro-Beijing public figures that function as local collaborators, actively helping to spread fake news based on narratives from China's propaganda.
For instance, after the outbreak of COVID-19 in early 2020, several pro-Beijing politicians and political influencers in Taiwan claimed that the virus originated in an American bioweapon lab, not Wuhan city, echoing the narratives of Chinese propaganda. Immediately, similar conspiracy theories flooded chat groups on social networking sites, including Facebook and LINE. Moreover, there were even some baseless stories that the Taiwanese government was covering up the true information on the pandemic, severely undermining the public support for the Taiwanese authorities in their efforts at containing the spread of both the virus and battling disinformation.
However, Taiwan is not the only country to face Chinese propaganda and disinformation campaigns. In CEE countries, the outbreak of the COVID-19 pandemic, together with the previous 2019 Hong Kong protests, marked a breakthrough when it comes to China's engagement in the local media environment. Before, Chinese state-affiliated media and diplomats were focusing on "spreading positive energy," in line with the CCP guidelines on "telling China stories well to the world." When the pandemic erupted, damage control became the most dominant modus operandi as Chinese embassies and diplomats began to actively engage in both traditional as well as social media to present and promote their versions of the coronavirus story. Chinese state-affiliated media, like the Polish version of China Radio International (CRI), doubled down on their efforts to shift people's attention away from China as the country where the pandemic had started. Instead, they began to focus predominantly on the United States' mishandling of the COVID-19 crisis.
This phenomenon became especially stark in Poland, where the then-Chinese ambassador engaged in a weeks-long public debate with his American counterpart, using both local media outlets (mainly the popular news portal Onet) as well as Twitter. Interestingly, many users who engaged with the Chinese ambassador's posts at that time seemed to be fake accounts, based on their poorly-translated Polish and the timing of their activities – a fact that did not go unnoticed by the American side, who quickly used these arguments as examples of "Chinese disinformation on full display."
In general, coverage featuring major lacunae, aggressive language, lack of originality, and overuse of CCP newspeak featured heavily in the Chinese media campaigns that echoed their "wolf warrior" diplomacy. Most people in the CEE countries have found such coverage obscure and irrelevant to local realities. Its overall tone reminds people of the communist past, as many in the region still remember very well what official propaganda looked like in the pre-1989 era. Thus, the effectiveness of these efforts is questionable. Research suggests that the content produced and disseminated through "Chinese Twiplomacy" during the pandemic has varied in form and its level of engagement, suggesting a lack of coordination and essentially a trial-and-error approach by the Chinese diplomats. Nevertheless, this type of activity is indeed gaining traction and China-related topics are increasingly becoming a political and polarizing element in public debates.
Many CEE countries have hands-on experience concerning propaganda and disinformation practices from another powerful and non-democratic power, namely Russia. Although Beijing and Moscow do not seem to be currently cooperating especially closely on their propaganda campaigns in CEE countries, their ultimate goals in this area are similar: to reduce the popular support for engagement with the United States and NATO among the general public and to sow discontent toward liberal values.
On the other side of the world, the challenges posed by disinformation operations from China have further motivated both the government and the civil society of Taiwan to work jointly to cope with the circulation of disinformation amid the pandemic. Since the earliest outbreak of COVID-19, the Taiwanese government has tirelessly held press conferences almost every single day to announce, clarify, and promote truthful information regarding the pandemic. Non-governmental organizations, such as MyGoPen and Taiwan FactCheck Center (both Taiwanese third-party fact-checkers), have developed online tools available on social media platforms that help people distinguish facts from fake news. Such efforts have helped improve digital media literacy considerably. As a result, the majority of Taiwanese expressed that they feel more united than before the outbreak of COVID-19, according to a survey by Pew Research Center this year. In this regard, Taiwan's experience in countering disinformation could serve as reference points for both the CEE countries and the EU as a whole as they seek measures to counter Chinese disinformation tactics.
Taiwan, at the frontline of the fight against Chinese influence, has often been overlooked by the CEE countries. Even China, despite its size and power, has long been neglected and orientalized by the local media in region. The absence of China in the local public debates could cause a lot of misperceptions and wrongful assessments that are not fact-based. Although the topic of Chinese influence remains a novelty in the CEE countries, the CCP has ramped up its propaganda operations at an unprecedented pace and thus poses a limited yet visible threat to the local media landscape.
Far different from the societies in the CEE region, the general public of Taiwan has quickly become aware that China's propaganda might cause negative outcomes, such as political polarization in Taiwanese society. In addition, scholars and practitioners focusing on disinformation and Chinese influence have provided research analyses and knowledge to support the government in tackling Chinese propaganda and disinformation and also have helped citizens learn more about it. Even still, there are a great number of Taiwanese people who still believe in China's propaganda and the unity of Taiwanese society was cracking due to a recent surge of COVID-19 infections in May – which came with another wave of disinformation operations by the CCP. Still, there is no denying that raising awareness and media literacy were the first steps to deal with disinformation in a democratic country.
In practice, Taiwan and the CEE countries can work together to counter Chinese influence operations. For instance, the European Values Center for Security Policy, a Czech think tank focused on studies of Chinese influence, announced that it plans to open an office in Taipei. Later, the organization signed a memorandum of understanding with the Institute for National Defense Security Research (INDSR), a government-affiliated think tank in Taiwan, to strengthen cooperation. In addition, research communities from both Taiwan and the CEE region can further establish regular interactions, such as exchange scholar programs, co-hosting conferences, and research projects to provide advanced information on related issues for policymakers and the general public.
External authoritarian influence is not an isolated issue for just one country in the world, but a mutual threat for all democracies in the international society. As new democracies born from the third wave of democratization, Taiwan and CEE countries such as Poland can learn from one another regarding how to counter influence from external powers.